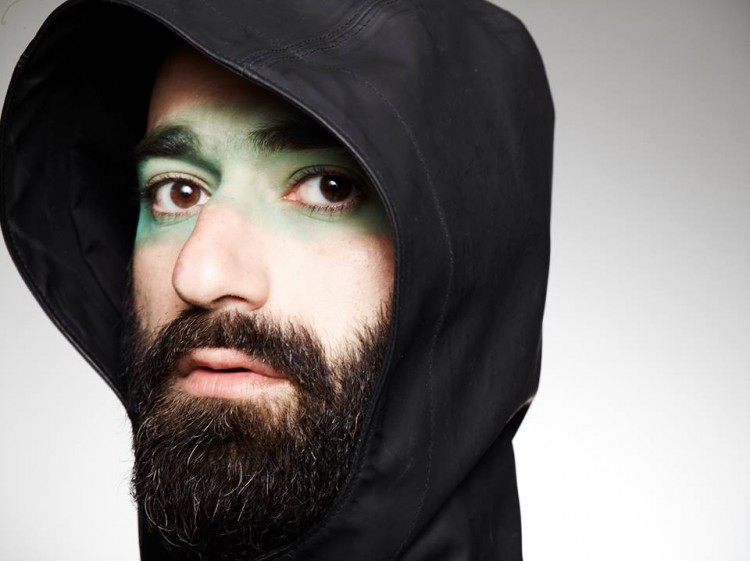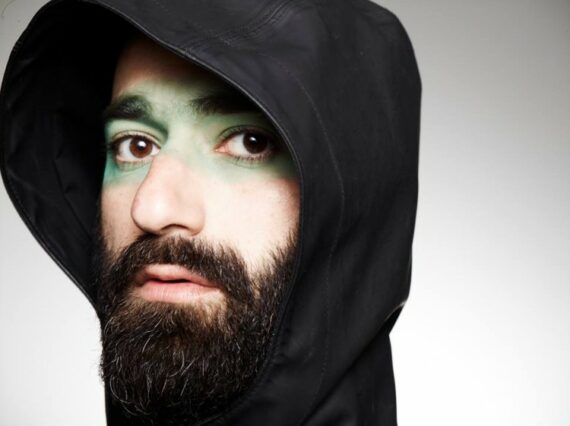 At home in exile
CHANGING PLACES with Ninos Dankha, Prince of Assyria. It's easy to compare Ninos Dankha's sultry tones to the searching expression of Nick Drake, or the pared-back honesty of Tim Buckley. It's certainly in that Hall of Fame that he belongs. His cathartic approach to music conjures unmentionable longing: all the joy and sadness of the world. His voice has a natural, emotional intensity and restraint that can't be feigned. The rhythm is definite, but slightly reticent and offbeat. The melodies are original, yet hauntingly familiar. Changing Places is an album that you will revisit, with renewed meaning, time and time again.

"I wanted to say 'I am the Prince of Nothing, I'm not from anywhere."
Photo: Truls Andersen

Q: The name, Prince of Assyria, was it intended as a provocation?
A: At the time, I think it was. But you know, the name – it was in 2007. It was more tongue-in-cheek and less loaded somehow. I just wanted to say 'I am the Prince of Nothing', because Assyria doesn't exist. I wanted to say I'm not from anywhere. I'm brought up here in Sweden, and have been here since I was one year old, but I'm always asked where I am from. For me to say I'm Swedish would have been the real provocation.
Q: And now more than ever, that's a provocation?
A: Yes, I think it still is. Europe is freaking out again. Blaming a whole range of complex issues on immigration. It's the easy answer that sounds logical and believable, but it's dangerous to opt for easy answers in challenging times. We need more critical thinking. More solutions. At least now there is a public debate. When there is no dialogue opinions go unchecked and never get challenged.
Photo: by Ninos Dankha

Q: So what is the solution?
A: That's the discussion we should be having, especially in the media. I hope it's time for a more intelligent discussion on what the solutions really could be. Most of all, I hope that the new generation can find the confidence within themselves to design these solutions. The issues today are diverse: restrained resources, failing economies based on an outdated model. We've turned ourselves into consumers heavily reliant on cheaply produced, throwaway goods. It isn't sustainable. This is happening and neither Europe nor Sweden can blame it on the 'outside.'
Q: In a way, Sweden needs to believe the story about itself that the rest of the world believes. Are you also still defining your place in the world?
A: Yes, in more ways than one. I used to dance. Making music was a natural progression. It's just about creating something, letting whatever it is inside you flow through you – even if it is blocking you. If you focus on just the blockage, or the problems, you lose your focus and can't be creative anymore. Being creative is the way out for all of us. The difference is, in dance there can be total silence while the movement continues. This is hard to do with music. I'm still learning how to not overexpress – to be more confident and transparent in silence and slowness. It's a thin line.
"In dance there can be total silence while the movement continues. This is hard to do with music."
Photo: www.hotelpalmer.com

Q: What music are you listening to now?
A: So much Ryuichi Sakamoto today, it's the weather! I also listen to folk music like Karen Dalton. I had 16 Horsepower on just now.

"I think I am letting go of the commercial make-up. Changing Places is self-produced, but besides that there isn't too much post-production either."
Q: Your music has been described as 'Swedish Melancholy'. Is there such a thing?

A: Yes, I suppose so. I think I'm trying to tap into some sort of universal mix of joy and sadness. That's melancholy for me. When I think about Swedish melancholy I think about gentle, melodic voices. A shift from major to minor. In Egypt, they sing their heart outs with so much sadness! In Mexico, they celebrate death with joy – but it's all the same feeling in those blue notes, wherever you go. It's just a matter of rhythm or 'touch' that defines the cultural aspect, and even the cultural differences are not confined by national boundaries. Very little is.
Q: It's more of a changing landscape. So it's apt that Changing Places is the last Prince of Assyria album?
A: Yes. The first album Missing Note was well received, and I'm really grateful for that. There have been a lot of great people involved in Prince of Assyria. But now I have to find out what's next. I think I'm letting go of the commercial make-up. I'm trying to learn how to have far less production. Changing Places is self-produced, but besides that there isn't too much post-production either.
Photo: Ninos Dankha
Q: Yes, it feels closer. Your version of Song to the Siren in particular: You can feel the air. What are you working on now?
A: Right now, I'm writing lyrics for the third album. It will be called Prince of Assyria, by Ninos Dankha. It's a transition. After that I can finally leave the Prince of Assyria project and see what I can do. Mentioning Assyria makes people scared and it scares me too. If I let go of that identity what am I?
Q: Maybe it's enough to start being Ninos Dankha and see what happens?
A: Yes. That's more than enough for anyone! There's no need to go on justifying my existence. From now on it's just about the music.

Bring along joy:
https://www.youtube.com/watch?v=yDCdS0P-4kE
Tears of joy:
https://www.youtube.com/watch?v=Irui1E-mcPk
Press contact:
info@princeofassyria.com
Prince of Assyria Website: http://princeofassyria.com
Featured photo by Micke Berg.