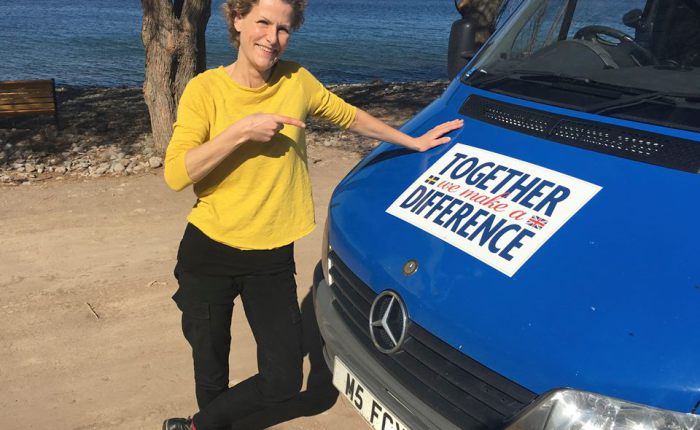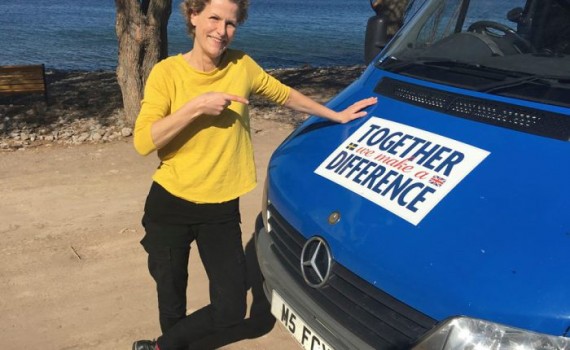 The power of networks
FOR A FEW WEEKS I followed the efforts of two independent volunteers Joanna Ågren and Jonny Bradford, in Lesbos and Athens in Greece, whilst helping to put up their rough notes into the blog Together2016 that documents their personal experiences on the ground.
Joanna and Jonny have really proved that a few determined people can make a massive difference to so many. They have helped move 48 people out of refugee camps and into apartments to begin a new life. For every social media post, their informal network raised up to 20,000 SEK (2000 euro) that went directly to buy provisions for refugees, mostly via the mobile app Swish in Sweden. They went on to help set up a camp and provide classes for the kids. They achieved more than even they thought possible, with the help of refugee volunteers, other volunteers, people back home and local Greek citizens.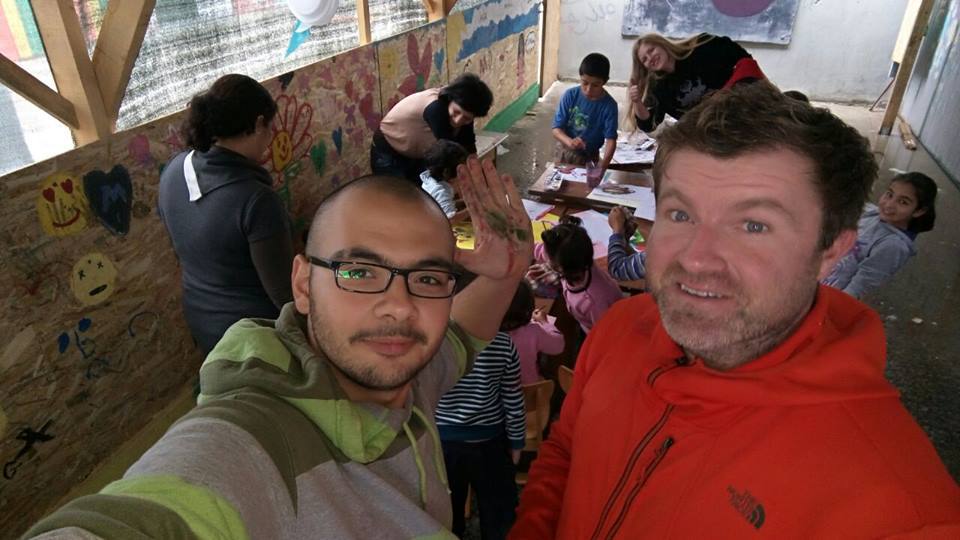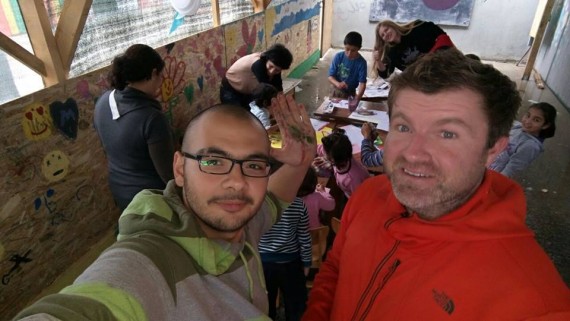 See the Facebook page in Swedish, and the blog, in English. Their testimony shows how much of the help in Greece actually came from independent volunteers – private individuals mobilising themselves, without any formal help.
Joanna and Jonny took it upon themselves to go to Greece, not knowing exactly what they could do to help until they arrived and met other volunteers on the ground -including the refugees who were working together to help the people on the camps survive in desperate conditions. In addition, the response of the local Greek population was very moving. People cleaned out spare rooms to house refugees and get families off the unofficial camps.
The few official refugee camps were also not humane places, they were not equipped, and most refugees could not get in or out. They were lacking in food, supplies, amenities, not to mention medical care. They were heavily policed and fenced in, so many of the refugees feared being imprisoned indefinitely in those camps. The impression on media was very different. Everything seemed 'under control'.
While governments in Europe spend extraordinary amounts erecting fences along their national boundaries, not one government penny was spent to help the refugees flee war-torn Syria and Iraq. Not one penny on food and supplies in Idomeni or the shores of Lesbos. Even worse, our governments' response has been to add to the challenges the refugees face, blocking them from applying for asylum- which, until very recently, was deemed to be a very basic universal human right. In addition, larger organisations have had to cut through a great deal of redtape to get on the ground to help people. In the meantime, private volunteers headed down to Greece to help.
The blanket decision to demote and declassify all non-Syrian and Iraqi nationals to "migrant" status (as opposed to refugee) also blatantly ignored all the international humanitarian laws and mandates that have been set up since the second world war. This is not only a 'refugee' crisis, but a crisis of neglect, an ethical crisis.
A few weeks later, Iranians went on hunger strike in Calais after French riot police, armed with tear gas and bulldozers, cleared away a makeshift refugee camp known as 'The Jungle.' The French police destroyed a section of temporary shelters, leaving about 3,500 refugees and other unauthorized immigrants scattered and homeless. Ironically, the French authorities described this action as a humanitarian effort.
The inability of the international community to work together to respond rationally, with problem-solving solutions and long-term planning, only increased the crisis incrementally by the day. And so the help comes from individuals like Jonny and Joanna and their private networks. Joanna reports: The official hotspot camps set up by the military are full to bursting, and around 40 percent of the refugees Joanna and Jonny are seeing in the camps in Greece (official and unofficial) are children under the age of 12.

There is a blog post about one family's journey from Syria, written by a refugee, Mohammed Abdi, who helped Joanna and Jonny translate at the Idomeni camp. May his testimony serve to dispel any doubt anyone might have about the urgency of this humanitarian crisis. All oiur governments should adhere to the1948 Universal Declaration of Human Rights that upholdsaccess to asylum as an incontestable human right. In 1951, the UN refugee convention was created, providing the legal basis for signatory countries to offer asylum to refugees arriving on their soil. Blocking them from arriving is not a solution.