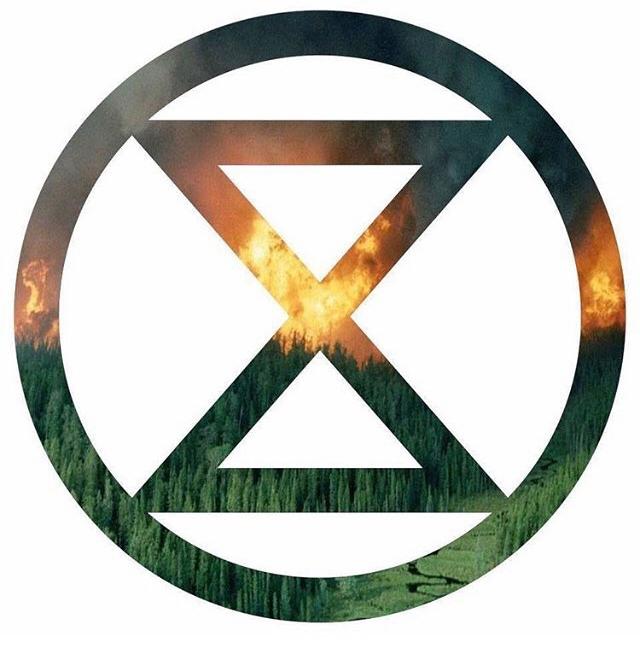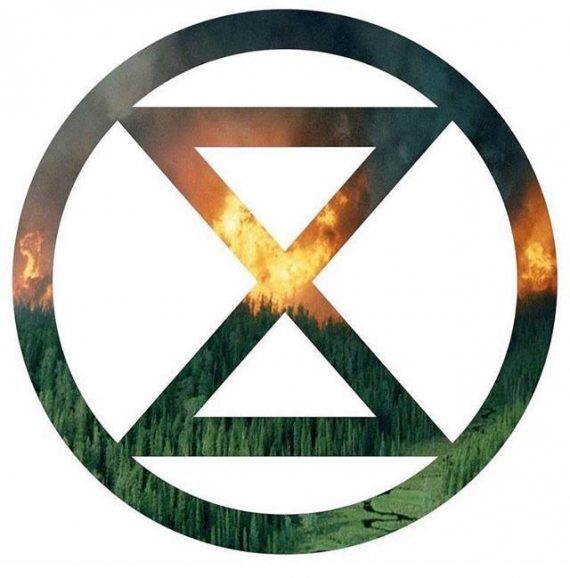 Episode 1: ON ACTIVISM
The first episode On Activism features 3 strong voices who represent many thousands more at the forefront of change. First you hear the words Satish Kumar. To people in the ecology movement, Satish Kumar needs little introduction. He has been a world leading activist for over 50 years. Satish is also the editor of Resurgence magazine (resurgence.org), and the guiding spirit behind the internationally-respected Schumacher College in the UK. (Schumachercollege.org.uk). After Satish, we meet Marijn van de Geer, and hear the experience of Extinction Rebellion UK's, epic 10 day demonstration across London, in April 2019. Then will hear Siti Kasim, celebrity lawyer and human rights activist who is passionate about the rights of the indigenous people in the Malaysian peninsula, the Orang Asli. .
SOUND: SWEDEN GARDEN SUMMER
Welcome to Nordic By Nature, a podcast on ecology today sent from Suburban Sweden, and a mountain village in Uttrakhand, India, in the foothills of the Himalayas. My name is Tanya and my colleague Ajay will be joining us later. Sound has been arranged by Diego Losa, in Paris.
In this episode On Activism, we have 3 strong voices who represent many thousands more at the forefront of change. First you will hear the words of Satish Kumar. To people in the ecology movement, Satish Kumar needs little introduction. He has been a world leading activist for over 50 years.
In his early 20s, inspired by Gandhi and British peace activist Bertrand Russell, Satish embarked on an 8,000-mile peace-pilgrimage together with E.P. Menon. They walked, without any money, from India to America, via Moscow, London and Paris, to deliver a humble packet of 'peace tea' to the then leaders of the world's four nuclear powers.


Please listen to our podcast here.
After Satish, we will meet Marijn van de Geer, a Dutch national, living in London, and active member of the growing, grass- roots movement Extinction Rebellion, that staged a 10-day demonstration across London, in April 2019, preceding the UK parliament declaring a climate emergency.
We then will hear Siti Kasim, celebrity lawyer and human rights activist who is passionate about the rights of the indigenous people in the Malaysian peninsula, the Orang Asli.
I hope you can make some time to relax, and simply enjoy listening.
SOUND: ARCTIC ICE RECORDINGS
It's been snowing again last night. I've been reading about Arne Naess, the Norwegian Philosopher. He was committed to non-violent communication and research.
He coined the term Deep Ecology. His work can be summarised as follows.
Number 1. We underestimate ourselves. We confuse self with ego.
Number 2. Human nature, that is sufficiently mature, cannot help but identify with all living beings – Schopenhauer, Descartes, and Heidegger were all immature in these matters.
Number 3. Nature and our immediate environment have been largely left out of definitions of the Self.
Number 4. The meaning of life, and the joy we can experience in being alive, is enhanced by self realisation.
Number 5. We inescapably identify with others. Our self realisation is enhanced by the self realisation of others. It is possible to act beautifully in harmony with nature and not just morally or morally.
Number 6. The greatest challenge today is to save ourselves from ecological devastation which violates the existence of all living things.
SOUND: LOCAL TRAIN AND FOOTSTEPS IN THE SNOW
Tanya:
In 2017, I met Ah-jay Rastogi at a conference in Delhi called the Tasting India Symposium. After a long career as an ecologist, Ajay cofounded the Foundation for the Contemplation of Nature. The foundation has it's headquarters, the Vrikshalaya centre, in a village in the foothills of the Himalayas. Vrikshalaya means the Home of the Trees. Together with the village m's women's association, Ajay runs homestay courses in Mountain Resilience.
In 2016, he won a prestigious prize, Global Maverick Teacher. When I met Ajay he described 3 very important basic principles of life upon which his courses are based. (Fade to)
The Dignity of Physical Work, Interconnectivity, and Interdependence.

SOUND RECORDING: AJAY FIRST MEETING IN DELHI
Ajay:
My name is I Ajay Rastogi and for last 10 years I've gone back to live in my own village in the Himalayas. I used to work with the Food and Agriculture Organisation of United Nations working as the organic program coordinator for the country and.
The basic drive to move back was to for to find a tool for transformation of people from inside so that they can connect deeply with nature. And we have no residential program based out of village form stays rural homesteads where the toilet is outside in the sense that it is a structure where there is no running water and that students are supposed to.
Participants are supposed to stay for a two-week program and help the host family which is an agrarian family, in doing all the work that they do like, everyday work, which means taking care of the cow, getting fodder from the forest, and getting enough drinking water from the springs.
And the program is based on three pillars. One is called 'Dignity of Physical Work' because unfortunately now we are losing can contact in working with hands, our hands, the second is interdependence, because sometimes we feel that if I am economically sound then I don't need anybody else; I just spend money and get whatever they want, but that's not how society is structured. That's not how the sustainability comes about.
So they learn about interdependence, and the third thing is interconnectedness, and interconnectedness is more about the landscape elements, that yeah this is what it is coming. But this is not by itself you know there there's some trees there's some infiltration taking place. There is some soil which can absorb. There is some aquifer and then the water comes up. It's not as if it comes out of thin air.
And so, we have a structured program now it's a three-credit course with the collaboration of the western state Colorado University called Mountain Resiliency. And it's going on. We work with the National Outdoor Leadership School for last nine years. They're students from all over the world come and participate in these programs.
Tanya: Thank you very much.
Ajay and I got talking.
What can organisations learn from a village in the Himalayas?
How is this way of life relevant to people living in cities?
Is it possible to blueprint Mountain Resilience for Resilient Leadership?
How can the tools and frameworks from ecology be applied at other types of organisations?
We realised we needed to talk to a lot of different people.
SOUND: LONDON STATION.

We started by asking Satish Kumar, mentor and guide for the ecology movement. Luckily he had time to meet us in London.
VOICE: SATISH KUMAR

Words have power only when they are practiced otherwise. Words have no power. You could say love but it has no power until you love someone you love or compassion. Word is compassion but unless you have a compassion in practice it has no power.
The power comes with practice; not 'why' but 'how' — how we implement it and the way always is from seed to tree, from small to large.
Start small, start wherever you are, the journey of a thousand miles starts with the first step. So start where ever you are, and by your authenticity, with your integrity, with your commitment, you will influence the others. So don't worry about 'how I influence others.' You will influence others. There's no way you cannot influence others, if you be the example and start, and do things what you want to do in your life and then others see it and they will be impressed, and they will follow you! This is how all big change happened. Nelson Mandela, Martin Luther King, Mahatma Gandhi, Mother Teresa — all these great people who have done.
Just start.
SOUND: INTERLUDE TRAIN LONDON (We have a little issue on the train ahead, I hope to be departing shortly)-
SATISH KUMAR
I could have had money. I did not go without money because I did not have money. But I went without money because I did not want to have money. And I said 'money will not be a help,' because when I'm walking for peace, I want to show that peace comes from trust.
If I go to Pakistan as an Indian, I meet a Pakistani. If I go as a Hindu, I meet a Muslim, or Christian, but if I trust them and I go as a human being, they are human beings. And with that trust. So, if you have money, then you go and stay in a hotel, or B&B, eat in a restaurant, buy your own things. You don't need to trust anybody. You don't need anybody, but if you don't have money then you need people to help you. What is more important people or money?
You can have money and you have no people you cannot build a movement. But if you are people… then… So money is only a kind of means to an end. Money is not the answer. If you have no money that's blessing. That's a blessing. If you have no money, just have people, make friendship, work with people. Give service to people. They will help you. They will support you.
Money may make things easy, but money does not make things authentic. People offered me money, when I was starting to walk. But Vinobha, my teacher Vinobha Bhave, he said that go without money go without. He was great teacher. So Vinobha had no money. He practiced Kanchan Mukti, money free living. So, if people say 'I have no money, say 'you are blessed!' People with lots of millions and billions of dollars and pounds, what good it is doing?
Why every single individual must own their own house? I think we have to go back to living more frugally and living with families. And when you live with the family have be more tolerant, you have to be more accepting. You have to be more kind. You have to be more compassionate. You have to be humble, because your parents will say something, your brothers will say something, your sister will say something. Why are you not doing like this? So you have to be humble…. so living in a family.
I think in the West we have too many houses, underused, big houses. One or two people living in four-bedroom houses. This is…. And then we take a mortgage, because we want individual, we want isolated. We are separate. We want on our own. Humility lacking. We can live in a community, share. Absolutely! Share.
And then if you do what you need to do. The money also will come. Money will also come. I'm not saying I'm not against money I'm not against money. Money is a useful invention. Money is useful for the means of exchange and so on. That's OK. But money is not the end. Money is only a means to an end.
What is your end? We have to always ask. What is my end? I have to always ask. Everybody has to ask what am I living for? I'm not living for money. I'm looking for something 'altruism'– something higher greater. And if I live for that people may give you money.
I did not have money for two and half years. People gave me food, people gave me clothes, people gave me shoes, people gave me even boat ticket from England to America — I went by boat. I had no money. People gave me a boat ticket. People give you everything. There is no shortage of money in the world.
There is a short of imagination, short of altruism, short of action. So money will come. Money will follow you like a shadow follows you. That's what this is happens. You are not the shadow. The shadow is yours, but you are not of the shadow. So, money is a useful thing but don't work for money. Don't live for money. Money is money will be added do you do something bigger and greater, and more wonderful and more imaginative.
SOUND: FLOATING ICE
Economic models
The economy, traditional economy, has a very good, classic economy, when you study economics, it has a very good system. They say that three things you need for the economy. First, land, or nature. That's a first. If you had no land, no forests, what's the point? You can't live.
Then second is labour; land, labour, capital. So, second is labour. Labour means people. And if people are true capital. Their imagination, their skills, they can build a house. They can make furniture. They can do things, they can… Their skills. The people are the capital. Nature is capital, people are capital, then money. Money facilitates, money is good at the third level, but if you put money at the top and put people and nature at the service of money and capital, then economics is skewed.
So, what you need is you need nature capital first. human capital second, because humans are nature. We are nature. We are made of earth, air, fire, water and, and basic elements. So nature is out there, in nature. We are also nature. Human skills, community, cooperation. As you said and imagination and the skills. Making things. Building a house. Building furniture. Making things. We've lost that. And this is why we become slaves of money.
I have two hands. This is the source of my income. My two hands can build a house, my two hands can grow food. I can eat. My two hands can make a jacket I can wear. My two hands can make a shoe, pair of shoes, I can wear. My two hands are the real money, and then when I make something, I can give it to you, and you can give me some money, but if I don't make something then I make myself a slave of somebody and I do something but I'm told to do but I want it or not.
And so money, working for money, is a guarantee of enslavement. You'll become a slave because you are working for money. So, money comes only third. Land, labour, capital. At the moment we have put capital at the top, and humans are servants of capital, and the nature is servants of Capital.
Equity requires social justice doesn't it? And so, we have to work to create equity and social justice, so that everybody…. I call it Elegant Simplicity. Elegant simplicity. Because if you live Elegant Simplicity, that is a prerequisite for sustainability, because at the moment we make …make… make so much stuff and clutter our houses, and our hotels, and our buildings, and so on. It all comes from nature. We are turning nature into stuff, clutter.
And so for sustainability simplicity is prerequisite. Then for spirituality, for being contented and happy, we need a few things, because if you want lots of things, that you have to work hard, to make money then you have to work hard to buy. They have to work hard to look after them. It's all time wasted in external things.
So, for your inner peace, you need a few things, you need good things; good food, good clothes, good furniture good something, but minimum – minimalism, basic. Enough is enough. Then it's a spiritual, and then equity, social justice. If a few people have too much, others have too little. So, without equity without, social justice, economy is no good.
Economy must be accompanied with equity.
SOUND: FLOATING ICE
Elegant simplicity
Elegant Simplicity means less stuff, less clutter; production not for profit, but production for need. Only purpose for production should be to meet the real, genuine need. Rather than equality I like the word equity, you said. Equity means we all have a stake in it. In the economy we all have a stake in our life. We have more… sort of we all share. Equality is a little bit sort of… like five fingers are not equal. They just some small. The thumb a small. This is big and they still work together.
So equity. They all have their share. They all have their function. They all support each other. Cooperate, collaborate, work together to hold– if I want to hold the glass, all the fingers were equal will not be right, but my thumb needs to be with a smaller but larger, so it can hold the glass and, and, etc.
So, I would say your word 'equity' is a more appropriate word, and if you have equity, than equality would be an automatic. More or less everybody would meet their need. Somebody can eat more, somebody can eat a bit less, doesn't matter. Somebody can have a slightly bigger body, somebody can have a smaller body, somebody can have a bit… Doesn't it matter, as long as everybody feel part of it.
Equity is there, everybody feel 'I am part of it.' So even a small child is a part of the family. Even an old person of that not the same age, but they have a share. They have equity in the family. So, I prefer the word equity to equality. I mean equality is good. But equality is not, not as, um, kind of neutral and as the kind of idealistic as equity. In the family, not everyone is equal, but everybody has a stake in the family, and family is a good model. But they all have harmony and equity, I think. Equal rights. Yeah. Everybody had a dignity. Everybody equally respected. No ownership, just relationship.
SOUND: TRAIN STATION LONDON
The janitor in the train station
Recently I was coming to London and I was at the train station and there was somebody cleaning and sweeping the floor and cleaning and keeping the station very neat and beautiful. And I went to him and I said thank you for cleaning our station, without you keeping this in such a nice way we wouldn't be so happy, there would be clutter and dirt and dust and so on. Thank you very much. I said this to this person and he was surprised.
"Nobody thanked me like that. Thank you. I'm glad you noticed that I'm cleaning."
People don't thank people who are cleaning your station, but without them cleaning, your station would be so awful hopefully you won't enjoy being there. So, they are as important as the station master, or the person who to show you the ticket, or the person who is driving the train, or person who is managing the train. If the cleaner was not there, station will not be good.
SOUND: FLOATING ICE AGAIN… continues in background
If you have a proper Craftsmanship and if you make something really by hand, as a craftsman, machine can never make as beautiful, and as perfect tool, as human hands can make. So let's promote craftsmanship and interdependence together.
Don't be a consumer, be a maker. A human being is not a consumer. He's a maker. We are all makers we can make something. The moment you say you are a consumer, you are putting the dignity of humanity down.
I'm not a consumer. I refuse to be called a consumer. I'm a maker. I make something. I make books. I make a garden. I make kitchen. I make good food, I make things. I'm a maker. And when I made something I eat it. When I grew food, I eat it. I made clothes I wear it. Consuming is a by-product. Not of consuming — it's living you are not a consumer. Don't be a consumer be a maker, and you can learn to be a maker. You've got two hands. Your hands are miracle.
At the universities, they are being told that the only way to progress is industrialisation, urbanisation, consumerism, economic growth, all these paradigm, and they are being brainwashed for five years. Day after day after day.
I think your 3 principles of Dignity of Labour, Interdependence and Interconnectivity are fundamental. Now the corporations and corporate world is becoming aware of the issues, and that's a good opening.
Sweden is a good place to start. Because Sweden… it was Sweden, Stockholm where the first environment conference took place in 1972, and I was there– the first U.N. conference on the environment, and that's where the limits to growth blueprint for survival; many, many things were launched there, I was speaking there in the forum, and I was invited by the government of Sweden. And so even in '72 they were becoming avant-garde. That's amazing. Sweden as I said, a lot of awareness, and lots of people are doing very good work there. And it's one of the pioneer countries….
It's very important for people to be the change then communicate the change and then organise the change. First of all, I want to congratulate all those activists on the front line.
You are the champions and the leaders of today and tomorrow, and what you are doing is courageous and you are not being self-centred, but you are doing something for the planet Earth and for the whole of humanity. And if we do not take a new direction of sustainability, and resilience, then our future is in jeopardy. And therefore, I want to congratulate and say that what you are doing is absolutely wonderful. It is on the lines of Mahatma Gandhi, Martin Luther King, and Nelson Mandela, Wangari Maathai – many, many great women and men have taken such courageous path to stand up for their values and speak the truth to power. And that is what you are doing. And so, I want to support you wholeheartedly.
And what I always say is are three steps towards transformation and change. The first step is Be the Change that you want to see in the world. Second step is: Communicate the change, through poetry, through writing, through books, through plays, through theatre, through music, through demonstrating, through whatever you are doing. Communicate so that other people become aware of it, and then organise the change.
And that's in a way what, many, many marches and many, many demonstrations are doing. They are, and you are doing that, so that's wonderful. So be the change. Communicate the change effectively and organise the change. Then change is coming. Transformation is on it's way
SOUND: SATISH ENDING… XR SOUND FROM SOPHIE JENNA; XR SONG
And we will be there.
SOUND: XR SOUND SAMPLE FROM EMMA WALLACE, SONG
MARIJN VAN DE GEER 35:21

My name's Marijn Van De Geer and I'm in London. I am the co-founder of 'Resolution:Possible' which is a research company. And I'm also an active member of Extinction. Within the political circle of Extinction Rebellion, I am one of the coordinators for the citizens assembly working group.
XR SOUND SAMPLE, MARIJN COMMENTARY MARCH
What happened in London
"This is an incredible moment. I'll try and describe it to you the best I can but…. People from Land's End, Truro, Stroud, Swansea, Reading,  I'm sure I'm leaving loads out. It's just. Kind of coming together. I am now being welcomed by XR London in Hyde Park…. All of XR is coming together. In Hyde Park, this afternoon, it's amazing….
"It's been incredible. I think it's exceeded our wildest expectations really. We didn't think we would be on the streets for nearly two weeks. The movement has been growing ever since it started back in October 2018.
And then we got quite a lot of media attention at the time, for blocking off five bridges. We did also have a lot of new people joining us. We were blocking roads and causing disruption, but also, I genuinely believe that a lot of people didn't quite get the severity of the climate and the ecological crisis.
We got more media coverage and it became better known what it was that we were about and what we wanted. People really started looking into it, accessing the science. The vast majority of people who sort of joined us after November, said to us "We have no idea how bad it was we had no idea that we were talking in terms of climate breakdown and ecological collapse within our own lifetimes."mIt's not sort of something in a hundred years, it's something that's going to be happening within the next decade. As soon as you realise that, people were like "Right OK, yes disruption seems extreme and you know civil disobedience. But actually, it is extreme what we're facing." It's… it's a justified method.
SOUND: XR SOUND SAMPLE FROM SOPHIE JENNA; XR SINGING
Rapid growth of Extinction Rebellion
So since November it's just grown so much, people have joined us and approached Extinction Rebellion and either said "Yes, we'll come and do actions" or you know they wanted to be more deeply involved and said we want to join working groups.
We give people non-violent direct-action training and VDA training, so they learn to de-escalate potentially aggressive situations –because we're so focussed on being a non-violent movement. It sort of gives people the skills. Because it's a tense situation when you're sitting there on the street and there's dozens of police officers, sort of around you, and telling you to go away.
Generally, the police in the UK, anyway in London, have been incredible. But it's still very intimidating and quite scary. And to then have this kind of training in the back of your mind saying you know "these are the things to say. and this is how you react."
There's a lot of chanting and singing and (laughter) so it all becomes quite surreal really. But having that training is just so important.
SOUND: XR SOUND SAMPLE– XR TRAINING
XR Trainer: "So um many, many, difficult situations will be eased by fun and music and singing and those kinds of things so we can do those kinds of things and that will often um ease a lot of tensions. But if that doesn't work, the first thing you can do, is you can put your hand up, like this, and fall silent. Look you see everybody is doing it, and as soon as you put your hand up, we all know this don't we?
Okay. There's another one you can do, if that doesn't work, which is… maybe you can do this guys um uh clap once if you can hear, me clap twice if you can hear me. Clap three times if we can't hear me. Okay so we're all familiar with that. So that's to establish silence. To establish silence when there's some violence going off will already create a different kind of a vibe.
Okay so that might be enough. If it isn't enough. The next thing you can do is sit down. OK, So you're sitting down and let's pretend I am the aggressor so facing you guys, sitting down, and that already creates a situation where my violence, if I was a violent person will be exposed by having all these people sitting down around me.
If that doesn't work the next stage after that is to start chanting and the chant that I'm recommending it goes "We're non-violent. How about you?" (laughter) Okay. So do you want to try that.
Someone in crowd: "Now don't you think that's a bit o the aggressive side?" (Laughter) Chanting: "We're non-violent. How about you? We're non violent. How about you? We're non violent. How about you?" Crowd: We're non violent. How about you?"
Non-violence as a leading principal
Everybody in the movement has to have the non-violent civil disobedience training, but then also if you decide to sign up as what we call an "arrestable" – so if you've put yourself forward to saying I'm willing to do disruption until I get to that point where I will get arrested.
Then you also have the arrestee training. So that's where you get told everything, what your rights are, what the procedure will be when you get taken into custody.
Behind the scenes of Extinction Rebellion it is truly remarkable. There's just all these incredible volunteers who are keeping track of where all the Arrestables are being taken which police stations. There's legal observers at every action so they have the sort of bright orange bibs on, and they take down the names of the people getting arrested.
They take down the names of the officers who are the arresting officers and then they sort of have a rota at all the police stations. And as you can imagine, in April you know we had over a thousand people arrested. So, this was a big project for people to ensure that there were always people waiting for the arrestables, to come out of the police stations.
It is quite intimidating being arrested. At the beginning you're always with your arresting officer. I was really lucky that I had a really nice officer. But then you are put in a cell by yourself for many hours.
SOUND: XR SOUND SAMPLE FROM SOPHIE JENNA: SOFT SONG
You do kind of need that little bit of TLC afterwards, because it is very disorientating; you have no idea what time it is and it's all very confusing.
It was really something that was happening all over the world not just in London. All over the world, people were doing actions in the name of their own Extinction Rebellion groups. It was it was hugely inspiring knowing that you know while we were sitting on the streets in central London we knew that people were doing the exact same thing all over the world.
And it has to be like that obviously, because we're talking about climate change and an environmental breakdown, so, we can't just have one country committing and everybody else carrying on as usual. It has to be a global effort.
SOUND: SHORT CHEERING
The ideas; you know so we have the pink boats on Oxford Circus and we had the garden bridge at Waterloo Bridge. You know these incredible creative ideas and also you know the logistics of the camps. So Marble Arch was kind of our main camp, but there was a reception area, and there was a Regenerative Culture tent, where there was yoga every morning, this incredible cooking crew on every site, and throughout the time when we were occupying the streets we had new recruits coming to us — at least three new rebel inductions per day for nearly 2 weeks.
When it all comes together it's just amazing. Even when police in the end took the pink boat away, someone like immediately created this massive sign saying "We are the boat" because obviously having something big symbolic, removed from site was sort of quite sad, you know, our boat!
SOUND: DRUM & BELL
We were all there together and it was just incredible. It was such a such an amazing coming together of people from all walks of life. The sense of community there was amazing. There were people from all over the UK, from all sorts of backgrounds.
We actually had taxi drivers actually joining us in the end you know because they were like: "Well I have children too. And something does need to change, and I can't just say you know I'm going to now individually do something. I need the support of the government to help us navigate through this crisis."
There were farmers from all over the country, inner city young people. It was a huge mix, especially amongst the youth. I think they were just so diverse. Then you have people well in their 80s who were camping out. I mean it was just incredibly humbling actually to see people who are you know my grandmother's age, who were sitting on the bridge at Waterloo, and they were like well "Well we will actually be the first ones to be arrested because we don't want these young people to have criminal records, and impeding on their potential future working life." They were like arrest us the old people, we're happy to take this on.
They kind of sat in front of all these young people and took on that duty of getting arrested first. It was incredible. And you know then when the first thing they ask you is why aren't you just privileged white middle class people?
What can you do? I think we all learned to shrug a lot at the media and the weird stuff they came out with.
We initially started buying a lot of food because we'd managed to raise quite a lot of money to be able to buy supplies in bulk to supply to or to the kitchens in the various sites. But we also started getting donations from actual food companies. There's a company called Riverford. They're based in Devon and they supplied us with loads of fresh fruit and veg and you know feeding the Rebellion. So there's a lot of amazing people stepped forward to help. Everyone was provided for.
It was a moment in history. At the moment obviously it's early days. I hope that it will prove to be a positive moment in history, certainly.
So, it was very exciting when the UK parliament declared a climate emergency a few days ago, but obviously now we are actually watching to see what that will actually entail.
We want the creation of a Citizens Assembly to navigate through what the climate emergency is actually going to entail on a practical level. What change that's going to bring to all of our lives here in the U.K.
It's one thing declaring an emergency, and obviously it's one of our demands, and it's hugely important that Parliament has taken this seriously and that they are talking about it and that an emergency has been declared, but it doesn't have any teeth yet, so's to speak. It doesn't mean anything yet. And that's what we need to focus on now.
With the Michael Gove meeting, who's the Environment Secretary, last week, he kind of talked us through all the things that the government had already done. You know what a waste of time. Why are you telling me this? We already know this. Stop telling us how amazing you think you are. I can't believe that in 2019.  This is how government functions.
SOUND: XR SOUND SAMPLE – XR CHANTING LONDON, THE SINGING
Now! Now! Now!
No more waiting!
No hesitating!
We need to build a revolution,
And we need to start right now.
The only thing I am hopeful for is that if we get deliberative democracy to supplement the current system. I think it's the only way forward. This is the aim is that we will have a national citizens assembly on climate emergency. So that would be on a national level.
We need to have national policies with teeth that can that can address the big strong corporations and that government has the mandate and the strength to say "No" – no fracking no Heathrow expansion no this no that.
Those things have to come on a national level, or even an international level. There needs to be systematic, systemic change….so it's not just out of the goodness of the individual's hearts that this needs to happen. We also need to hold governments and corporations accountable as well.
Time is ticking.
SOUND SAMPLE FROM EMMA WALLACE, SONG REFRAIN.

SITI KASIM 52:35
SOUND SAMPLE: ORANG ASLI FLUTE MUSIC FROM SITI
My name is Siti Kasim. I'm a lawyer by profession in Malaysia in Kuala Lumpur. You see, I used to do a lot of human rights cases, children rights, the refugees, but then I discovered that I can't be saving the world, you know. I must focus on one or two issues.
So, I actually take my work with the indigenous people in the peninsula of Malaysia. I can expand my knowledge about the law to the Orang Asli community. So, I go into the interior a lot, into the jungle to the villagers and to their settlements, and I told them that they do have rights, and that they shouldn't be afraid to stand up and you know, take up that right.
Of course, they have their own activists as well. The Orang Asli activists. I don't charge this kind of thing.
SOUND: MUSIC CONTINUES
Indigenous people are on the frontline
They are the eco warriors, indigenous people. They are the front line of our nature conservation. We should recognise that because the way they preserve the balance of the ecosystem is the way they live.
For example, they have their 'Pantang', meaning that they can do certain things in their culture. It's been going down for generations. But there is a reason for it is actually to preserve the balance of the ecosystem.
So these are their rule.
The Tamaya tribe… They told me that they will never touch the tiger because to them the tiger is very powerful, powerful in the sense of spirit-wise. They revere the tiger very much.
In the olden days. Of course, nowadays no more because of the settlement built by the government — They plant their rice and everything for your own sustenance. And after a while they will shift –rotating. That's the word. Yeah, so it's a rotating thing and so it's how they preserve it! And people don't understand that it's beneficial to the earth.
Generally, Malaysia's people support that we help our indigenous people, but when it comes to religion, they become much more possessive. They don't like the truth, you know, people hate to hear the truth. With me nothing is too sensitive. Ha ha!
But we still must keep on pushing the boundary. Otherwise we are never going to improve. That's what I believe anyway.
Human rights is not a 'western' concept
I mean human rights is something that it was not 'given.' It's already born with us. We are born with rights as a human being.
Our country is unique you know, Malaysia, because we have so many cultures so many races and it all have different ways. I know I have many, many supporters I know, I know I have very, very good people around me. I think I'm blessed with a strong constitution by God that I don't really care about what people see online because I know myself. I'm very confident about who I am and what I am. I think, women, we evolve better than men. Haha!
I notice from my fifty-five. Coming up the 56 years old I noticed that the more religious a person, the more closed their mind would be, they are limiting their minds to the barriers that build up or walls that they build up for themselves based on their faith or their beliefs.
I just think that religion should not be imposed on anyone.
Even the indigenous people in Malaysia right they do not have a religion. But of course, these people that do go into the interior you know where a majority of them live, trying to spread the faith. What we call a Datwa, missionary. Islam and Christians usually do this. They go into the jungle where the Orang Asli reside and then be tried to get as many as possible of the indigenous people. What we call them as Orang Asli here to convert to the faith either Christian or Islam.
A matter of identity in the eyes of the law
The problem with our Indigenous people, the Orang Asli, in Malaysia, they are also determined by law who can be an Orang Asli. You are only an Orang Asli, An Indigenous person, If one of your parents is Orang Asli and you are practicing your culture, and the 3rd one that you must be able to speak the language of your tribe.
And so these three things– if you don't practice one you are no longer Orang Asli. Like for Malay, Once you are a Malay, you're a Muslim automatically. It doesn't matter whether you believe it or not, there's method by on people as you are.
But with the Orang Asli, so once they convert to Islam or Christianity then they are being taught not to practice a certain aspect of their culture, because it is not accepted that in your new faith.
In fact, it has been used by government before.
When we took matters to court on behalf of the Orang Asli, pro bono of course, they become smarter and smarter government lawyers. They question us: Are these litigants really Orang Asli, it is really crazy.
If you go and see these or ask leave the interior and you meet the older generation, those who knew the British during their governance, they only have good things to say about the British.
The older Orang Asli always say that the British looked after them very well. Their health was taken care of and in fact until now Even if you're white you go into the interior, they look up very highly towards white people because they still have these remnants of memories on how the British treated them.
They always said that the British treated them better than the government of Malaysia. They probably felt they were much more better off because there was no palm oil being opened up on their land, they were not forced to move out from their villages. They were not forced to do anything they didn't want to. With the new government, obviously I think that intention is probably noble.
They want to try and help to improve the life of the Orang Asli by bringing them out and even amongst others who integrate to assimilate they want to try and assimilate the Orang Asli to become Malays.
Just take out these jungle people and help them. This is what they think. What I see even now the majority of people do not try to understand the psyche of the Orang Asli the indigenous people.
People don't understand. There is no way you can actually expect them to live like us. Why don't you ask them? When you see them sleeping and resting? How many days were you in the jungle to try and find their sustenance?
SOUND: MORNING CICADAS
Don't judge a culture you don't understand
It's not easy. Just couple of hours you go into the jungle. You know how hard it is. But when they go into the jungle they go for a couple of days. Can do that as a town person?
To be honest I would say ninety-nine-point nine percent of the logging– they are all legal. They are all legal. This is the problem. People think that there are many illegal loggings in Malaysia. No, no, it's not even illegal.
They do get the licence from the State Government. They do get the licence from our forestry department. They are supported by our politician and the State Government. This is where the problem lies because a lot of corruption going on they don't care about the well-being of the forest.
They don't understand the forest is related to us leaving in pounds you know they cannot relate to that. Even one of our ministers– not the current government yet because they are only about not even one year. I'm talking about the previous government, one minister actually said that the palm oil they consider as forests. You are a minister you must find out what is really the international world consider as forest.
They say they planted that the palm oil tree. So, it's a tree. You know ha! It's really hard when people are making decisions without understanding the nature of our Orang Asli. They use poisonous things you know pesticides. But what they don't understand is that all these pesticides seep into the ground and go into the water and into the river where the Orang Asli use for the drinking water when they leave amongst the palm oil plantation. A lot of the Orang Asli
Actually they have a lot of problems you know with skin disease and generally not healthy if they lice actually in and around the plantation. Yes, I know the current Malaysian government are pretty upset with the European Union because they say they're not going to buy any more palm oil from Malaysia. I support that the EU action.
But of course the government is worried because they have to maintain the economy right. Why don't the government actually insure no more forest being cut down?
Recently the opening Durian King (aka Kind of the Fruits) because Durian King now commands more value than the palm oi! Some state governments now allow allowing these companies that want to plant durian in the middle of the jungle!
This is the fight right now that we have with the Kelantan government. They have given this company M7 a ten thousand hectare to plant more sun king durian at the expense of the Orang Asli.
…Even right now they have already trampled on the Orang Asli graveyard. You know a lot of things, so this makes them very upset of course, but M7 is quite rich. They do everything they can not to abide by the noise made by NGOs as well as the public we have a federal government and then we have the state government.
And then the federal government cannot decide on land, when it comes to land. Only the State Government can decide. Power within the state government. When it comes to issues of land– so the federal government cannot tell for example Kelantan, Why don't you just give these indigenous people the land be one not not because you want to destroy it. They want to make sure that all the things they need for their nobody wants to give up. No way. Because the land where the Orang Asli actually live or seek is so valuable.
This government is trying to do something to help in which I'm very proud of. It is a first action. Which our federal governments. They can suing the state government for taking the rights of the Orang Asli on your land. So this is the first case maybe perhaps in the world that a federal government suing a state government under the law.
The Orang Asli comes under federal law. You see ,they have the fiduciary duty to make sure that Orang Asli lives are not affected by so-called modernisation. But after so many, many years the Orang Asli in Kelantan have done so many blocking. Even fighting contractors, who use weapons as well. You know trying to scare the Orang Asli kids. They persevere.
This is the first case that our federal government sued the companies as well as the State Government. This is the first case now. We are very excited about it actually.
All this while is with us the lawyers the lawyers are the one would think methods to court on behalf of the audacity of course pro bono. I can tell you one hand only the same lawyers will be doing the same. He says while we Indigenous people despite all the cases in support of the rights of the Orang Asli history, our governments before never, never make a policy out of those cases because as you know cases are actually laws.
But they don't. They don't care. In respect they do respect at all. The case not actually started yet….
Yes, there are a lot of other application made by the companies and the state governments. So they are asking for a stay on this, on and even if the xxx application just like Najiv case they keep on these two delay matters.
These people are dying out
There used to be about 18 tribes, OK, or what used to be 18 tribes, in the peninsula of Malaysia. ….And some tribes have totally wiped out. Basically.
For example, right now no more- no more. Only by name only. Right now, we only have very few of the Bateks. OK. And also the Jahai, these are most shy people, very shy and they are from the 'negrito' line. And these are the people. Yes. They are very, very, very, shy. You know during the big flood back in 2016?. I remember now the big flood in Kelantan. I heard story about where the Jahai people live behind the Malay Kampung, you come home Malay couple Malay village and I don't actually leave behind further behind.
So, when the food aid came people just dropped at the first Malay village. Yeah and the food never being passed on to the Jahai village at the back. They always stop these cars from going further. And these Jahai people will not even come out– they don't come out to demand their rights to take the food. No they won't. You will not fight. You will not argue with you. Yeah. This is not just not them. So a very few left.
And what I am also worried for our Indigenous people that soon you know will be no more. So, the whole of Malaysia the population is about 35 million. But for the indigenous people Orang Asli, in the peninsula, there are about 200 to 250 thousand. That's all.
They are only a drop in the ocean. There be no more of Orang Asli in Malaysia. In Sabah Sarawak there are many, many more. Mostly there –mostly in Sabah Sarawak. Only a few tribes left but they considered themselves to be different. They prefer to be on your own if they can.
I hope to see something just serious dangers in another year's time hopefully. Otherwise I think we have to think about a third force.
We must keep on fighting in what we believe!
SOUND: NOSE FLUTE CONTINUES, MERGING INTO SWEDISH SUMMER SOUNDS
CREDITS
SOUND: SWEDEN SUMMER SOUNDS
Thank you for listening to our first episode! Nordic by Nature is an ImaginaryLife.net production, created with the support of the Nordic Ministries.
Please help us by sharing a link to this episode with the hashtag #tracesofnorth, and follow us on Instagram @nordicbynaturepodcast
Many thanks to Satish Kumar and Elaine Green for their ongoing support and encouragement. Satish is also the editor of Resurgence magazine, and the guiding spirit behind the internationally-respected Schumacher College in the UK.  Please see resurgence.org and Schumachercollege.org.uk
Many thanks to Marijn van de Geer, founder of the consultancy Resolution: Possible. Thanks to Extinction Rebellion members Emma Wallace and Sophie Jenna who also shared their Rebellion sound recordings with us. Please see extinctionrebellion.com to read more about the movements demands for transparency and climate justice.
Thank you to Siti Kasim, lawyer, activist and writer of the column Siti Thots on the Star Online.
That's (spells it). The flute music is a nose flute played by an indigenous Orang Asli man from the Temiar tribe in Kelantan.
All the sounds have been arranged by Diego Losa. You can find him via diego losa.blogspot.com.
You can see Ajay's project on foundnature.org. and follow the Foundation for the Contemplation of Nature on Facebook and Contemplation of Nature on Instagram.
We'd love to hear your thoughts on our podcast. Please email me, Tanya, on nordicbynature@imaginarylife.net.
p.s. If you would like to support our work please become a patron via https://www.patreon.com/nordicbynature
This work is licensed under the Creative Commons Attribution-NonCommercial-NoDerivatives 4.0 International License. To view a copy of this license, visit http://creativecommons.org/licenses/by-nc-nd/4.0/.
---