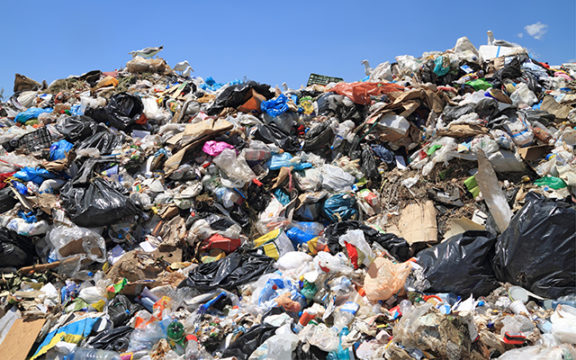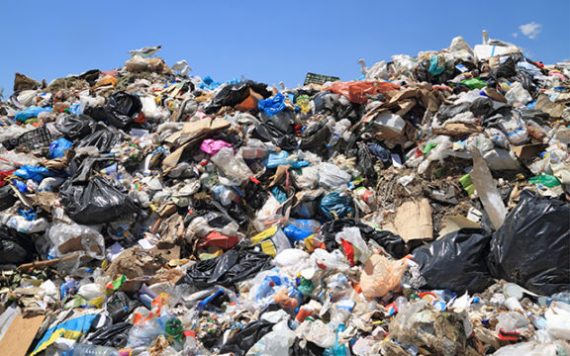 Turning wasted into wanted
Food for Change a new platform in Stockholm. Food for Change is a CSR platform for businesses connecting waste food with people in need. Local supermarkets explore how to reuse all the waste food they throw away every day, by creating a membership scheme for low-income people. Membership or gift cards for people in need costs roughly 50 euro to gain access to regular food deliveries. The programme invites volunteers to deliver the food to local communities. Many large companies invite their employees to take part in the scheme as a CSR effort.
A few other examples of green initiatives turning wasted into wanted:

Networks: The carpet manufacturer Interface has created a sustainable line of products called Net-Works. Net-Works is the first step in creating a truly restorative loop in carpet tile production, whilst cleaning up oceans and beaches of plastic and creating financial opportunities for informal economies; some of the poorest people in the world.
A firm in Brazil, Arteplas, is taking plastic bottles out of landfills and repurposing them as high quality rope. Treehugger reports that their product is both higher quality and cheaper than traditional rope constructed from fibres. Arteplas have independent analysis from a third party assessor showing that their recycling processes for rope use 70% less energy than ropes from virgin materials. Their plant employing up to 400 local people. The quality of the product, is proven in the success of the company and its applied use across different industries.
Blest. Making oil from waste plastics: Typically made from petroleum, it is estimated that 7% of the world's annual oil production is used to produce and manufacture plastic. That is more than the oil consumed by the entire African continent. A Japanese company called Blest created a small, very safe and easy-to-use machine that can convert several types of plastic back into oil. Amazing. A machine like this would be invaluable to informal waste pickers the world over, allowing them to add value to collected plastics.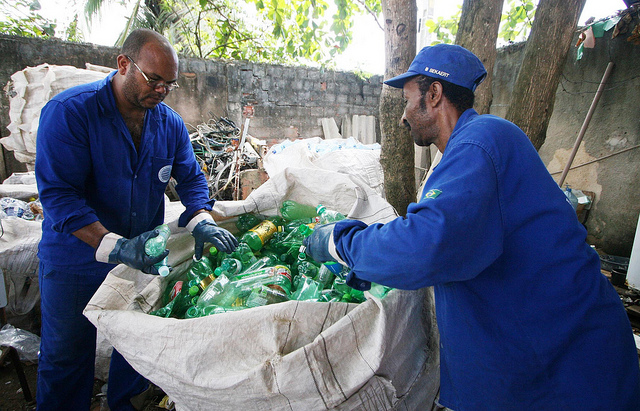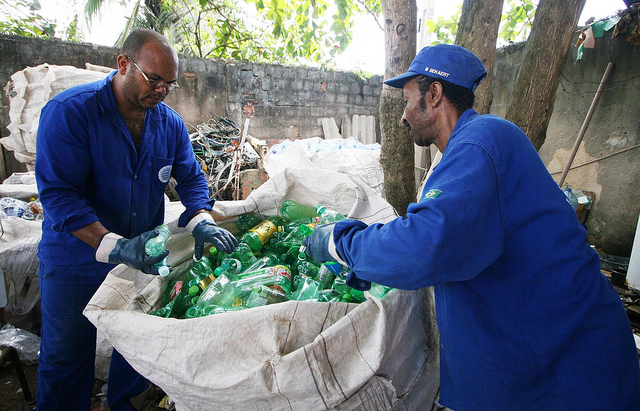 The Green Hanger Made in Australia from 100% recycled cardboard, the Green Hanger will be used as an event invitation during Tokyo Designers Week, then as a coat hanger. The Green Hanger eco coat hanger is a fully recyclable and biodegradable cardboard coat hanger made from 100% recycled materials.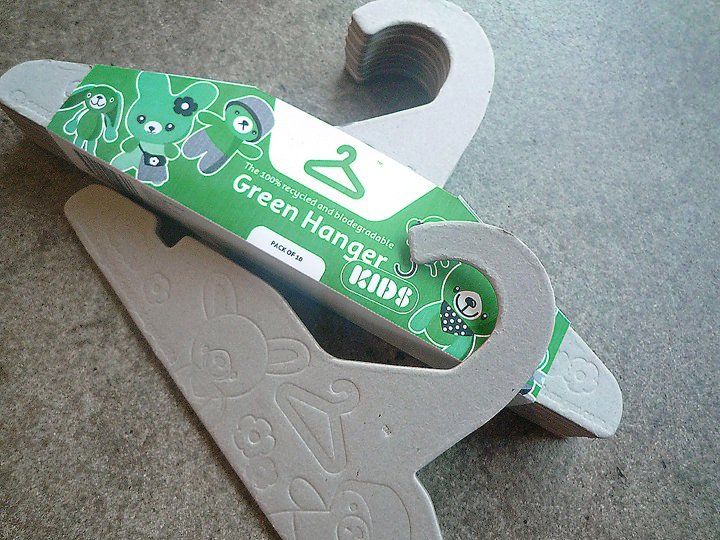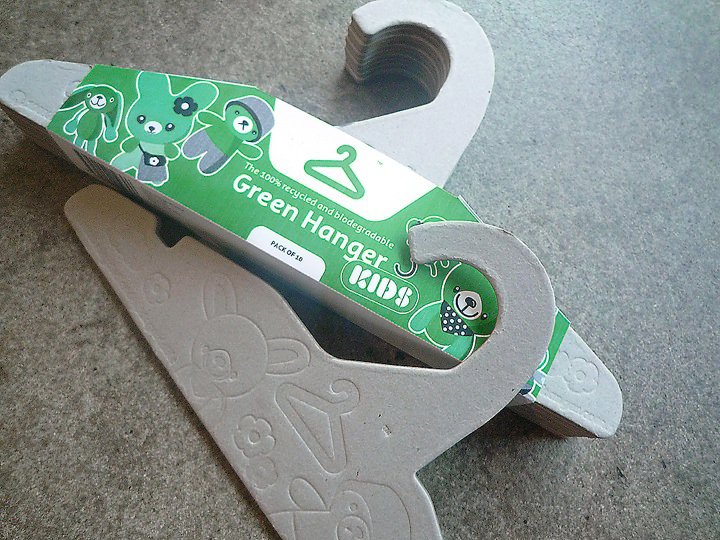 Parapu Durapulp pressed chair by Södra in Sweden is a winner of the Red Dot Design award; the product concept is a collaboration between an ad agency, the pulp manufacturer, KTH and famous PR-driving designers Claesson Koivisto Rune. DuraPulp is a new material that combines paper pulp and PLA (a biodegradable plastic) to create an incredibly resistant paper. Created from one pressed cut out sheet the new product demonstrates how a simple manufacturing process can add value to raw waste materials and create perceived value for the hotels and companies who use it.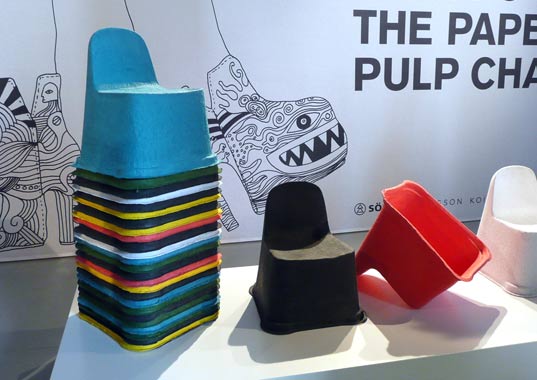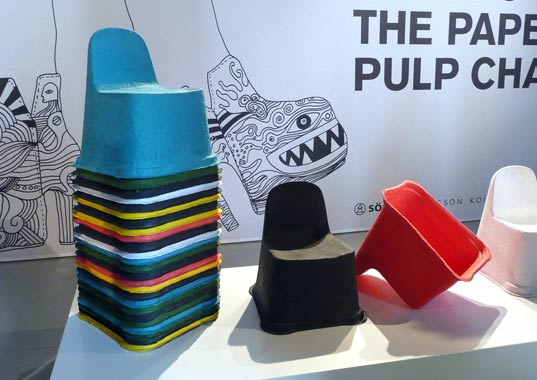 Eco-Drywall: While recent interest in sustainable building has spurred the creation of eco-minded materials like Greensulate and Cow Dung Bricks, drywall is one building component that has remained essentially the same over the past 100 or so years. That's about to change, however, thanks to EcoRock, a new drywall material that's made of 80 percent recycled materials.
Poly-Al is made from recycled Tetra Pak. Tetra Pak Europe pays a local producer to take care of old Tetra Pak. He removes the paper part and recycles and then uses the plastic/metal foil part to make a board, 15 mm thick, flat or corrugated that is used as a building material in walls or roofs. It is water proof, fire resistance and uses no additives in the compression process. They have started to use it for making cow-sheds in India and it has increased the milk productivity with 2-3 l per cow per day! It keeps the cows cool and comfortable, and is a beautiful material as well!
For more cases see The Ellen Macarthur Foundation.