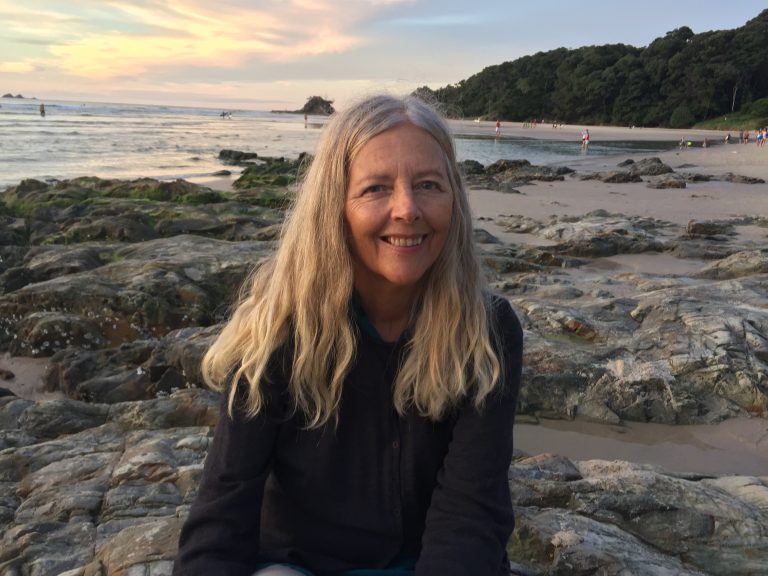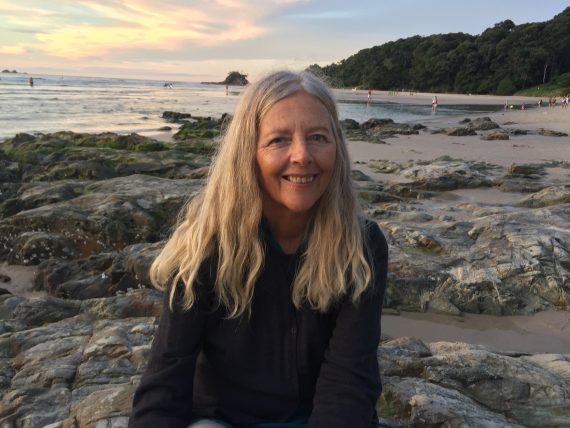 Helena Norberg-Hodge, ON SURVIVAL

Helena Norberg-Hodge is the author of Ancient Futures (1991), a seminal work about traditional systems, globalization and change in the Himalayan region of Ladakh. She is a leading proponent of localization as an antidote to the problems arising from #globalization and founder of the International Alliance for Localization (IAL) in 2014.
Helena Norberg-Hodge also produced and co-directed the award-winning #documentary film The Economics of Happiness (2011), and along with Jerry Mander, Doug Tompkins, Vandana Shiva, Martin Khor and others, she co-founded the International Forum on Globalization (IFG) in 1994.
She is also the founder and director of Australian-based not-for-profit organisation # Local Futures, previously known as the International Society for Ecology and Culture (ISEC). Local Futures is "dedicated to the revitalization of cultural and biological diversity, and the strengthening of local communities and economies worldwide."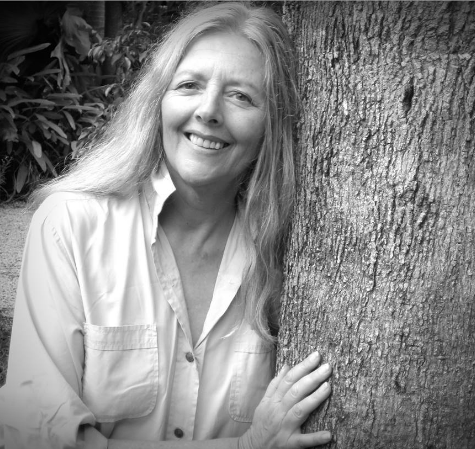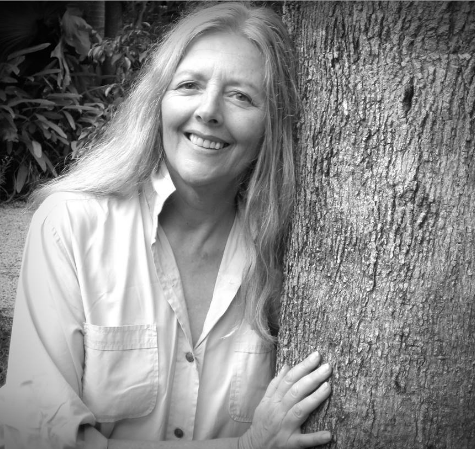 Helena Norberg-Hodge, Nordic By Nature Podcast Transcript.
I'm Helena Norberg Hodge and I'm the director of Local Futures, an international charity. For the last almost 40 years I've been promoting what I call 'decentralization' or 'localization'. And that's because I had the experience of working in cultures that had not been affected by the global market. Cultures like Bhutan and Ladakh, and later on a lot of experience with places like Laos and many parts of the world.
——————————————-

In the mid 70s, Ladakh or Little Tibet, it was a part of the world that had not been colonized nor developed in the modern era. And there I found people who were still providing for all their basic needs from their own resources producing a range of things, some vegetables, grain, they kept animals there had their own architectural tradition of local materials. They still wove their own clothes from their own wool. And I started at first working on a dictionary, and travelled, actually walked through the whole region, it's about the size of Austria. But in this high-altitude desert there were small villages, that survived by irrigating the desert from glacial melt.
As I got to know the people, I found that they were the most relaxed, the most joyous, the most vibrant people I had ever met.
I also saw that the opening up to the area to outside development was beginning to bring rapid change.
So, I ended up starting projects to demonstrate an alternative to conventional development, which among other things included demonstrating renewable energy as an alternative to fossil fuels.
I also had my eyes open to the craziness in the global market.
So, I literally saw in a very short period after the area was opened up have having been sealed off for a long time. But that had travelled for more than a week over the high Himalayan mountains coming in and being sold for half the price of butter that came from the farm next door.
——————————————-
So, this opened my eyes to then doing studies around the world as I was invited to speak or to start projects similar to the one in Ladakh. So that included Bhutan. I was in parts of Africa, invited to Mongolia, to Burma Myanmar, to Laos and everywhere I went. I would keep my eyes open for this. What was happening with the global market and what it was doing to the local production and local producers.
And I found the same pattern; in Mongolia where they had 20 million milk producing animals, in Ulan Bator, most of the butter came from Germany.
In Kenya, I found butter from Holland crossing half the price of local butter and as I returned to Europe. I found the same thing.
I became a passionate advocate of the need to strengthen local economies worldwide.
Small producers; farmers, fishermen, forest workers that were producing a range of things from diverse, adapted species of animals, and plants were being replaced by bigger and bigger monocultures. And they were being pushed off the land into bigger and bigger cities and in those cities, there were fewer and fewer jobs.
Traditionally in these cultures there had been no such thing as unemployment.
——————————————-
As people were driven off the land into larger and larger cities, all of them created through huge investments in fossil fuel-based infrastructure, there was the beginnings of tensions between people who had lived side by side in more local economies, based on local resources where they were interdependent.
Now suddenly they were dependent on anonymous institutions lost bureaucracies.
And there was this dreadful artificial scarcity of livelihoods of jobs.
After only about a decade of opening up the local market the local economy to outside development these pressures led to violent conflict– to bloodshed. People had lived together side by side for generations.
————————————-
Most people have never experienced intact local economies.
We have a historical development where colonialism and slavery already destroyed more diversified self-reliant local economies. So, once you have destroyed the fabric of interdependence local interdependence fabric or more diversified production, based on biodiversity, then it's very hard to see a clear path towards localization.
——————————————-
Most people are not looking at the global system.
This is not about good guys and bad guys. At some level we all know that we depend on the living world, we all know that the real economy is the earth. But there is very little clarity I think about the way that we have lost sight of that.
Politically left and right in this regard is completely meaningless.
Finding a way back to a genuinely sustainable way, will require recognizing first of all that, that food is the most important production product that we have. It's the only thing that every person needs every day. The only thing.
To allow a system where governments are continuing to subsidize greater and greater distance between each individual and the source of their food. That that inefficiency is responsible by far for the ecocide that we're witnessing.
We have today a system that has allowed this to go so far, that countries routinely import and export the same product.
The US exports about a billion tonnes of beef and turns around and imports about a billion tonnes of beef …. The UK exports as much butter and milk as it imports. Right now, the UK is exporting 20 tonnes of bottled water to Australia. Australia is exporting 20 tonnes of water to the UK.
On top of that in this global food system we now have big business, being basically condemned to roam the world for the cheapest labor and that means that they will fly fish from Norway to be de-boned in China and it's flown back again.
Apples were flown from England to South Africa to be washed and flown back again.
This is going on, on a massive and increasing scale, while we talk about climate change.
At the same time the emissions from those planes and giant container ship that are shipping things back and forth. Those emissions are not even calculated.
This is not about some…one evil corporation or that every CEO is evil or that every government is completely self-interested.
This is about blindness to the workings of a global system that we are simply not looking at. And it requires effort.
We need to look at the trends from a global point of view but look at them on the ground. Local governments are responding more to the needs of people and the needs of the natural world.
——————————————-
Both people and nature are diverse. This is a fundamental principle of life. A fact.
And we change from moment to moment. This is true of every plant of every animal and everything that lives.
We must change the economy so that we do not destroy that uniqueness and that life.
What is wonderful is that from the grassroots and very often through just individual initiatives, people have had enough experience, there are a whole proliferation of positive initiatives that when you analyse them from a structural point of view, you see they are about localization. They're about reconnecting production and consumption and they're about adapting and respecting the limits and the needs of the living world.
——————————————-
When we made changes to the food economy, we're making very fundamental very important changes.
People care most people care in every position. We want to do the right thing.
Even in some of the newly emerging hubs for localization, towns like Portland, Oregon, or 'here I am now' in Byron Bay Australia. People are moving there because there is more human scale community interaction. People are known more for who they are what they do what they think their values.
So those are far more attractive places to live.
The wonderful thing about localizing is that there is a structural relationship between shorter distances between the market and the farm so that the local market, the market closer to the farm, not only accepts diversity but demands diversity.
It can't use 20 tons of straight carrots. It becomes economically interesting for the smaller farmer, or even for a bigger one that decides to localize, in order to survive economically, to start diversifying.
So I know of examples of farmers in America that were you know had been pressured to grow mono-cultures of tobacco almost all in or near bankruptcy, barely able to survive, who then would just convert a few acres of their land to a diverse range of vegetables to sell in the local market, and were then able to start getting back on their feet again.
——————————————-
If we look globally, we can see there is such an urgent need to restore diversified food sovereignty.
Allow people and farmers to produce for themselves first and then keep some of their land or some of the effort for export whether to tourists or to another market.
Trade has always been there. So, this is not about ending trade.
When we start really exposing what's going on and we understand our absolute need to reduce energy consumption wherever possible but more importantly, all laws to restore biodiversity on the land then a very different picture emerges.
We need to look at how taxes subsidies and regulations are used to favour monopolies. No self-respecting capitalists would actually believe in subsidizing monopolies but that's what's going on.
——————————————-

You do feel that there is a shift going on.
There is waking up it's almost like an intuitive reawakening to what's in our DNA.
You know we evolved more connected to one another and to the living world. And you just see people coming out of the cities longing for that reconnection to the earth and to community.
Community building combined with a deep spiritual reconnection to nature is an amazing therapy.
So, if we just open our eyes, we would see a very, very, clear path to healing, at the deep psychological personal spiritual level and healing the earth.
It's amazing how many people are actually wanting to live a life of deeper connection and caring.
There are many ways that people are beginning to come together.
One of them of course is local markets.
There are also local business alliances.
There is local financing, where various forms, where people when they understand about localization start finding ways of creating for instance a revolving fund in their neighborhood or with their local group that may be starting a food co-op that may be starting a garden at their children's school.
There are new singing groups.
One of things that held us together as communities in almost all traditional cultures was that we sang and dance and made music together.
Only with the industrialization and commercialization of our lives, that we become a spectator culture.
This localization actually starts to help us regain many of the skills that we all have. And many of the strengths we have which have, we don't experience when we lead our anonymous consumer lifestyles.
—————————————-

The most important thing we can do as individuals is to seek out like-minded people near where we live, cook a meal together and once we start opening our eyes to it we already feel so much better.
We already have greater faith in humanity. We realize the problem is not humanity. The problem is the in human scale of an economic system that we simply have not been looking at.
SOUND: 9. FREESOUND 98846__djgriffin__tibetan-nuns-monlam-chant-prayers-bodgaya.wav LOUDER & LONGER

This is about how the global population can start providing for its needs and enriching its local economy. I want to see a growth. I want to see growth in healthy plants healthy animals. I want to see a growth in the number of jobs. I want to see a growth in the number of businesses.
Through the mega mergers, it looks like we're just going to have one pharmaceutical company providing for the whole world. One seed company one water company.
No, we need to shift it so we have a genuine growth of proliferation into a number that is appropriate and that are all that's the goal of localization; not to end trade but to restore democracy and to restore the responsibility of business to respond to ecological and cultural realities.