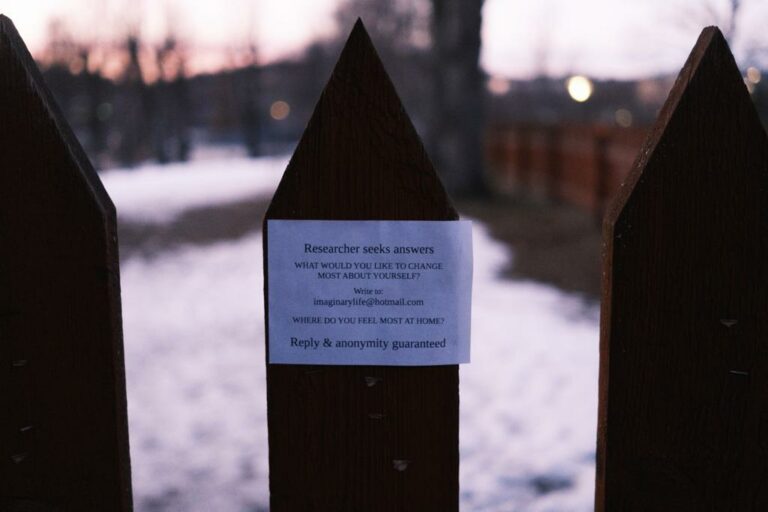 Researcher seeks answers
_STICKERS is a project started in the latter half of the 1990's long before broadband internet and the instant interaction and connection that enabled. It was very simple. A series of questions were printed on stickers, and the stickers were shared in public places as far and as wide as possible. When people started to respond to the hotmail address, they too were asked to participate by receiving a pack of stickers to put up in the city where they live.
Stickers have been photographed in places as diverse as Alaska, Japan and Lebanon and replies to the questions have come for far and wide. The most notable aspect of the project is that unlike social media today, all the answers were, without exception, sincere and thoughtful.
The sticker photos and replies span over two decades. They are compiled into a film that will have local language subtitles relevant to all the countries represented – and as promised on the stickers, all email replies are anonymous. If you would like to be a sticker photographer please send your postal address to: imaginarylife at hotmail dot com!
.
.
.
_STICKERS ist ein Projekt, das in der zweiten Hälfte der 1990er Jahre gestartet wurde, lange vor dem Breitband-Internet und der sofortigen Interaktion und Verbindung, die es ermöglichte. Es war sehr einfach. Eine Reihe von Fragen wurde auf Aufkleber gedruckt, und die Aufkleber wurden so weit und breit wie möglich an öffentlichen Orten geteilt. Als die Leute anfingen, auf die Hotmail-Adresse zu antworten, wurden auch sie gebeten, sich zu beteiligen, indem sie eine Packung Aufkleber erhielten, die sie in der Stadt, in der sie leben, anbringen konnten.
Aufkleber wurden an so unterschiedlichen Orten wie Alaska, Japan und Libanon fotografiert, und Antworten auf die Fragen kamen von weit her. Der bemerkenswerteste Aspekt des Projekts ist, dass im Gegensatz zu den heutigen sozialen Medien alle Antworten ausnahmslos aufrichtig und nachdenklich waren.
Die Aufkleberfotos und -antworten erstrecken sich über zwei Jahrzehnte. Sie werden zu einem Film zusammengestellt, der landessprachliche Untertitel für alle vertretenen Länder haben wird – und wie auf den Aufklebern versprochen, sind alle E-Mail-Antworten anonym. Wenn Sie Sticker-Fotograf werden möchten, senden Sie bitte Ihre Postanschrift an: imaginarylife at hotmail dot com!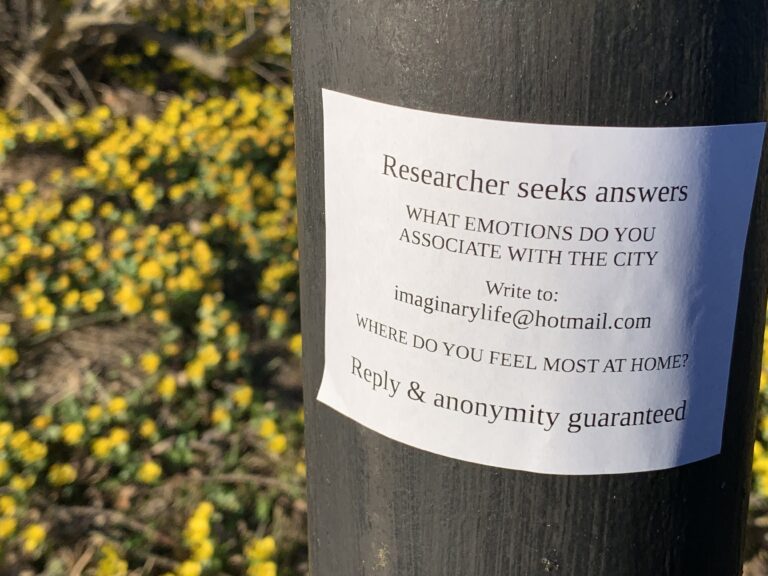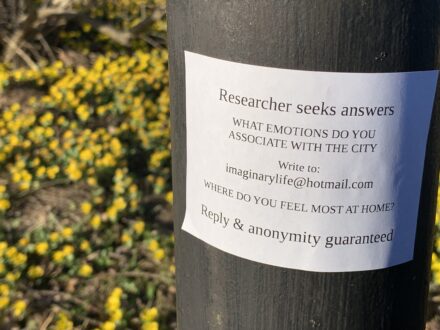 _STICKERS est un projet lancé dans la seconde moitié des années 1990, bien avant l'Internet haut débit et l'interaction et la connexion instantanées qui l'ont permis. C'était très simple. Une série de questions ont été imprimées sur des autocollants, et les autocollants ont été partagés dans les lieux publics aussi loin et aussi largement que possible. Lorsque les gens ont commencé à répondre à l'adresse hotmail, ils ont eux aussi été invités à participer en recevant un paquet d'autocollants à coller dans la ville où ils habitent.
Des autocollants ont été photographiés dans des endroits aussi divers que l'Alaska, le Japon et le Liban et les réponses aux questions sont venues de loin. L'aspect le plus remarquable du projet est que, contrairement aux médias sociaux d'aujourd'hui, toutes les réponses étaient, sans exception, sincères et réfléchies.
Les photos d'autocollants et les réponses couvrent plus de deux décennies. Ils sont compilés dans un film qui aura des sous-titres en langue locale pertinents pour tous les pays représentés – et comme promis sur les autocollants, toutes les réponses par e-mail sont anonymes. Si vous souhaitez être photographe d'autocollants, veuillez envoyer votre adresse postale à : imaginarylife at hotmail dot com!