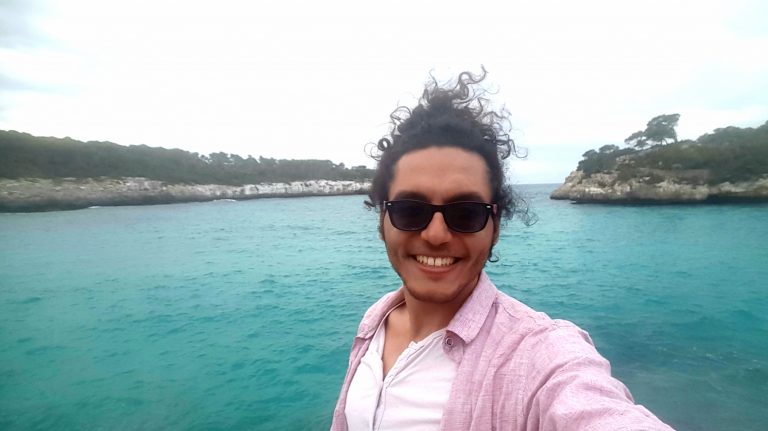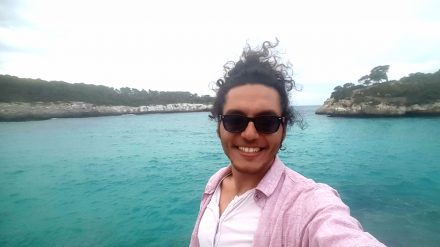 Noor A Noor was born in Egypt as a son of activists. He went on to study political science and #aw, but it was his love of the arts and his #activism as a musician raising awareness about waste through music made with recycled materials that lead him to a job with Nature Conservation Egypt. In 2011 Noor witnessed terrible violence during the Egyptian uprising. Two years later, trauma lead him to find out about the practice of mindfulness and nature immersion as proven modes of healing but also as a way of understanding the world around us.
Transcript, Noor A Noor, ON INNER RESILIENCE.
Growing up I I was a child of the city. My parents Were very active for social justice and for political rights and economic rights. However, they didn't bring me into nature… it wasn't part of my upbringing.

In 2011, Egypt saw one of its most incredible yet traumatic uprisings where hundreds of thousands of Egyptians went to the street to call for bread, freedom, and social justice. And obviously everything that stems from those three components.
As a result significant changes came about some of them were for the better but lots of them were for the worse. We were met with huge violence. Met with huge violence from the people that were in charge at the time specifically the armed forces or the army.
There was constant conflict between protesters that are calling for a complete transition to a more democratic, human rights-oriented government. And as a result…There was heavy persecution and Egyptians still remain heavily persecuted by the state.
Throughout 2011, myself as well as hundreds of thousands of other Egyptians who were taking part in these demonstrations, had to run for their lives. More than enough times.
To realise that that that life isn't really as it seems once you've actually had to run for your life.
I had went from always being prepared to sacrifice myself for the cause to realising that I am actually more useful let's say, if I try to survive, and part of that realisation came the by spending time and nature for the first time.
I was spending a significant amount of time in nature and learning about nature and teaching nature as well as conserving nature as a part of my new jobs that I had assumed in 2012 and by spending more time in nature.
By understanding nature more I ended up understanding myself more.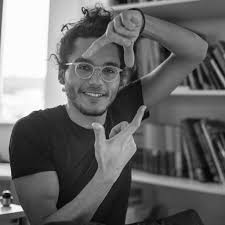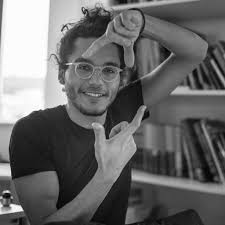 Bit by bit I ended up encountering mindfulness. Which at the beginning I hated as a term because I felt it was very counter intuitive. The more I read up into mindfulness the more it really resonated. On a theoretical level, on a political level, and on a personal level. By spending time in nature by understanding how it works, by letting oneself be inspired and be healed by nature; That in itself is a mindful process.
——————————————–
Essentially one had encountered so much physical and emotional trauma in that one year whether inflicted upon myself or even worse seeing it inflicted on those that I cared about or even those that I did not know. But we share the common political ground. Accumulated traumas from that still are carried by myself as well as thousands of others to this day.
—————————-
There's no romanticisation of revolution there's no romanticisation of Conflict and uprising. But I am absolutely grateful… because of how I ended up having to respond to these traumas.….. even politically How to better see how we can…be better as a holistically as a planet….
Get through the inevitable crises that we are facing and will continue to face at an exponential rate in the future.
—————————-
After the 2011 uprisings I was adamant on working in the field and I ended up getting a job managing an NGO working in nature conservation as well as working with a company that does educational environmental tourism and it's a company called Dima. It made me aware of certain dimensions relating to our survival to relating to sustainability relating to the battles that we are trying to fight for justice.
I realised the importance of of Nature, and of the natural resources that we depend on.
What many people are realising now is that all political and economic and even social dynamics relating to us as a species to us humans as a species are directly or indirectly related to our relationship with surrounding nature.

The fact that we continue to separate ourselves from the things that keep us alive. Starting from our food all the way to even the air that we breathe in the oxygen that comes from that comes from other living beings and other habitats on this planet. Our separating ourselves from the nature we depend on, is at the heart of some of the existing conflict over resources, as well as the trajectory that we're taking towards the collapse of the systems that support us.

Political ecologies is excellent as a term in encompassing this. It says that…Whenever we look at nature and its resources, we need to think about the political, social and economic structures that govern nature. If we're going to talk about its conservation. And at the same time, if we're looking at development; We need to think about the ecological processes that support. These social processes.
To be honest, we're all implicated. The phone that I'm using now to speak with you. About sustainability the components that were used to make this phone are not sustainable. The coffee that I am sipping on at the moment is is it supposed to be ethically sourced but, in the end, it's probably come from somewhere very far away. That in itself, we've become so dependent on these things.

Back when I was 15, my father was imprisoned by the Mubarak regime. Or The regime that was in power in Egypt for 30 years. My father was sentenced to four five years in prison. At that time I remember specific telling myself things like alright. You have a minute to feel whatever you want to feel
And then as soon as that minute's done. Switch it off. Switch it off, go back continue about your day don't revel in your head, just move along and I remember being 15 and telling myself these things. And while obviously that might not always be the best solution. I remember forcing myself to just to be able to disconnect from the anxieties and the fears in my head.
To be able to just continue to function.
Ten years later when I found myself…. Acknowledging my anxiety for the first time, I realised that I've been breathing wrong my entire life. We're not taught how to breathe when we're kids no one tells you to breathe through your stomach when you're a child.
In my last year of university, I was I was studying political science and law and then my last year I got involved in a music project that made music out of garbage. So, recycling and upcycling waste to make music and to raise environmental and social and political awareness using it using music as a means. That music project introduced me to the people that I ended up working with for the years to come.