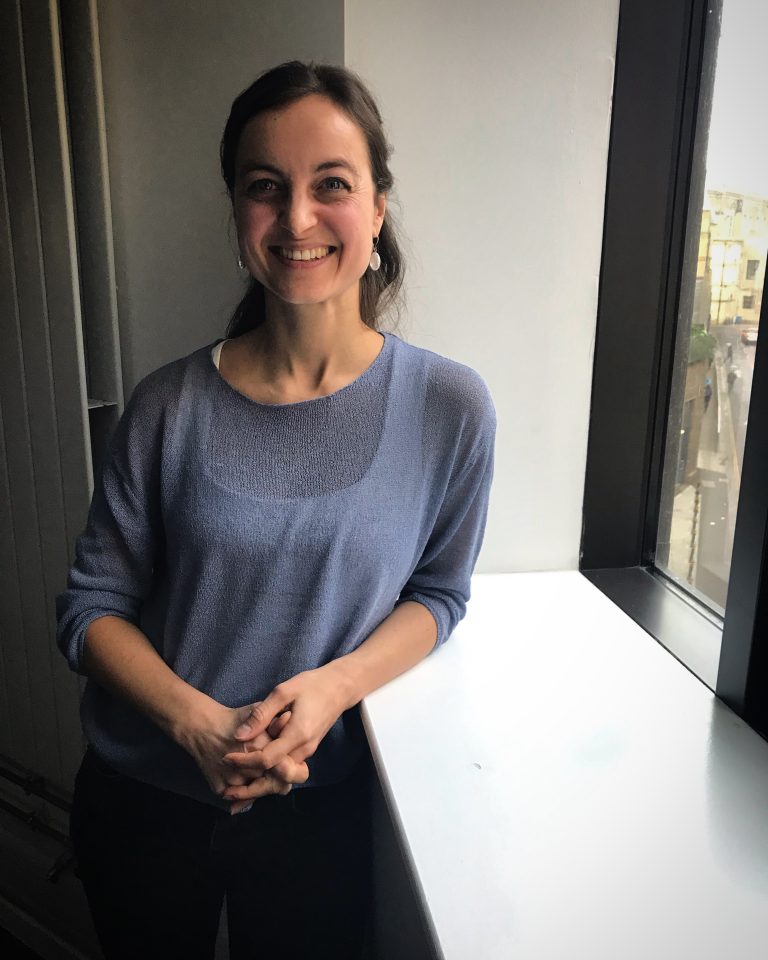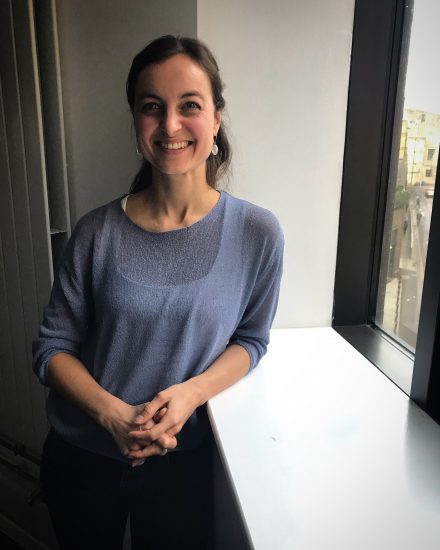 Ajay Rastogi and I went to Cambridge University and had the honour to be shown around David Attenbourough House and the Department of Geography by Judith Schleicher, research associate at Cambridge University. Judith is also a regular meditator and helped Ajay and I hold an open nature mindfulness session and seminar to MA students. Judith's work looks at the links between environment and human wellbeing. The pursuit of human wellbeing is one of the primary goals for Society and is a key focus of the #SustainableDevelopmentGoals (#SDGs), adopted in 2015.
Transcript of Judith Schleicher, ON INNER RESILIENCE
I'm Judith Schleicher. I am a postdoc in the Geography department here in the University of Cambridge and I also work together currently as a consultant with U.N. Environment world conservation monitoring centre. I've always been interested in tropical forests the diversity the people who live there the cultural diversity biodiversity everything and trying to protect that and also understanding people and the relationship with them better.
When I was doing my PhD I started meditating a lot and then when there was opportunity to work on the relationship between nature and people after my page that just seemed to bring all these things together.
From this location what we can see is concrete and a parking lot. And you know if that's the environment people grow up and we even get less connected with age I think that not only has a very negative impact on our passive development in our personal growth and our society but it also means that in the future we might care even less about what we have left. I think what is particularly important is that we also look inwards we need to think about ourselves our own well-being and work on making the changes from within. And then we can make changes beyond that. And so I think those are the kind of things that really need to be part of our education system how we grow up. What are the things that really matter in our lives.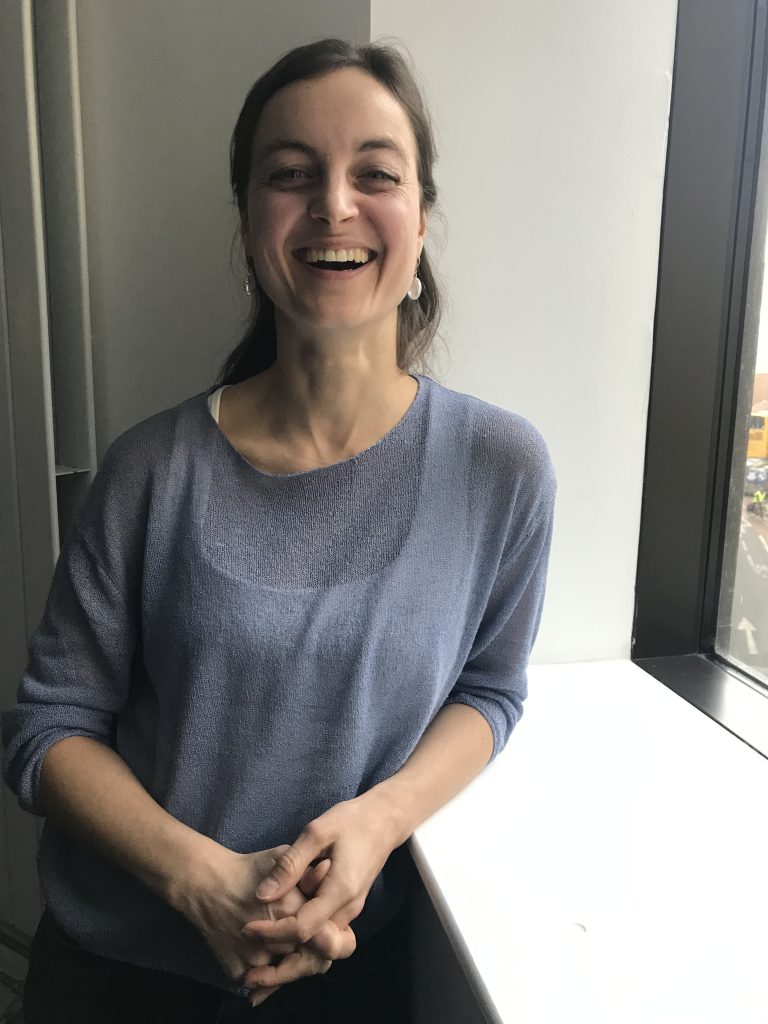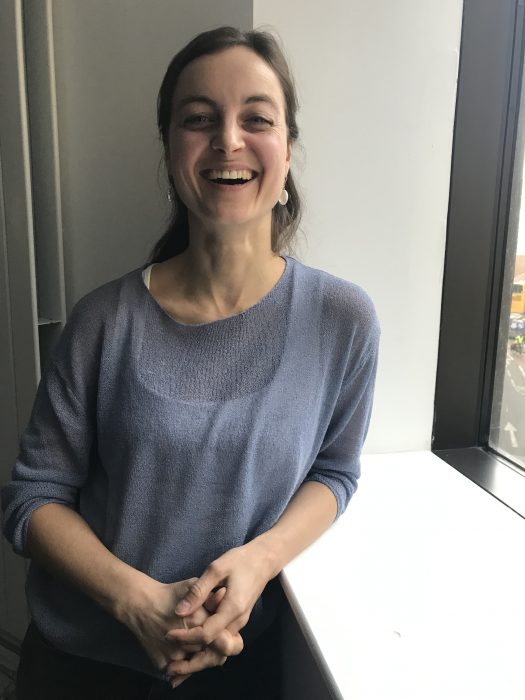 Children spend so much time in schools being taught so many things that are just involving our intellect in terms of thinking about it but they don't really think about how do we build emotional resilience how do we think about our wellbeing how do we think about it own mindset. Really taking care of that is so important. And if we could make that a fundamental part of a person's life when they grow up from where they grew up I think that would be a huge positive change.
I would love to see for example mindfulness a meditation being part of the normal school curriculum and then people start thinking about what is it that matters in my life.
And what are the things that are important.
We really internalise all of those things and then we can also have the discussion at a much broader scale. As a community scale to society scale as a national scale of which the direction we want to go into. But it really has to start at a personal level. So. Many people are not familiar with it and they don't really know what it means. They might as you said for example Buddhism whether they have religious connotations when it doesn't have to.
It can be secular. Nothing to do with religion. Spiritual doesn't mean that you have to but even one specific religion. It can be really challenging to work in conservation because you're always fighting an uphill battle. Basically you're always confronted with bad news and also the way often we talk about it is in a very negative way.
I was improving my fieldwork and lots of things were going wrong. And then my friend said who's been meditating for a very long time. She'd started when she was a teenager and she said oh there's this meditation course. Ten day silent course coming up, and in Lima where are, It's like why didn't you just do it? I was like sure I'd never thought about what meditation is or anything. So I was like Sure. And then one night I said I was like Why would I do that.
I just did this 10-day course without knowing anything about it. I didn't know what meditation was. I had no idea what I would get myself into. I was amazing experience life changing. I mean in a 10 day course you go through so many things and ups and downs but every minute you put into it it's worth it. I had so many positives but the strongest one was definitely this sense of inner peace that I've never felt that way before.
Not only just knowing but really feeling that happiness or contentment has nothing to do with anything external.
And of course, that's things that we might intellectually know but really feeling it is a very different things and experiencing it. You know of course there is always daily struggles of internalising it. And that will continue that knowing that is a very big gift to experience. I've done a few of these courses and every time at the end it's just so nice when you haven't talked for while.
For 10 days as your mind is just so focussed and so clear and you realise how we are impacted by all this chatter and so much information being fed into our brain all the time you really realise what the impact is. As soon as you start talking your mind just goes crazy.
One very important first step is awareness. so you know when you're saying that you feel you become more sensitive but maybe you've just become aware of something that was always there as just that before you weren't aware of it. So that means you couldn't look after your body in the way that it needed attention maybe otherwise. You know. The same processes might have gone on is just that you wouldn't have been aware of the impact it had on you. I mean I can totally connect with what you said about nature providing that space where you can develop all these things. Many of the things that I experienced through meditation of I guess they just came naturally in nature before. If I sit in a forest which is the environment I love, I feel never alone. I can feel alone be surrounded by lots of people are being in a non-natural environment. But I will not feel alone if I'm just in a forest and just being. Whereas in our society we always tool we have to be productive. We have to be doing we have to be doing things. It's much more healthy to move away from that at least some time and just be be it with nature or be it with other people. And that is what ultimately creates contentment and happiness from within. And Nature provides the natural space for doing that.
Your mind is just in the moment.
The meditation course where I was helping over the years, so I was in the kitchen we were cooking 430 140 people. Which is it can be very demanding because you know cooking for so many people and very strict, strict time slots is probably what many people would call a stressful environment with people I've never worked together with but they were all meditators and they're all aware or at least much more conscious about these things. And it was not only a work very well it was also good fun and we were great teamwork. So, if I could translate that into my day to day world everyone would be amazing.
I started meditation 7 years ago. I meditate daily at least one hour a day sometimes more. I mean it makes a huge difference to my day to day life. And it's also made a huge difference of how I probably think about conservation.
Before I started meditating all that gloom and doom rhetoric sometimes can be really disempowering and make you feel just really difficult to think that you can really make a positive change in what if you don't.
So that is very difficult sometimes to grasp. With meditation I also had a sense that you know we'll be fine eventually, and nature will be able to cope whether humans were kept to cope. That's a different question. I guess yes it made me more peaceful from within that I can do whatever I can in my possibilities to fight for a more just and more environmentally sustainable world. But I can be fine with whatever happens.