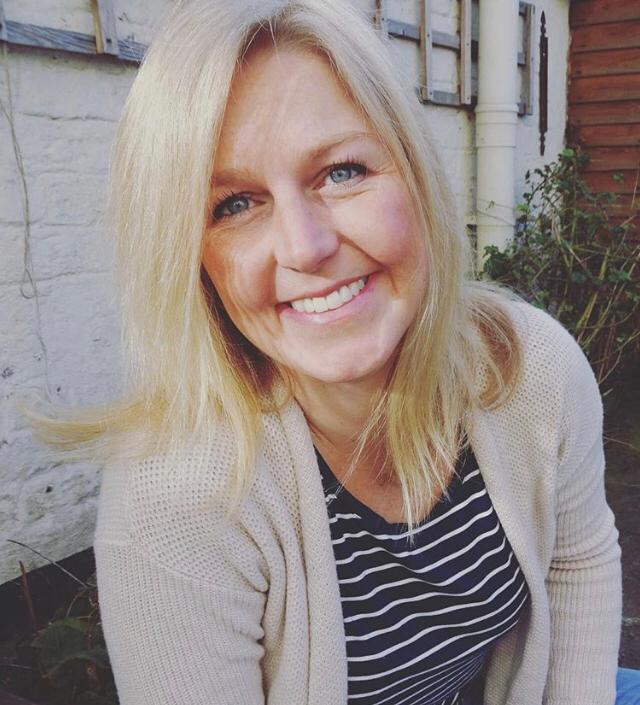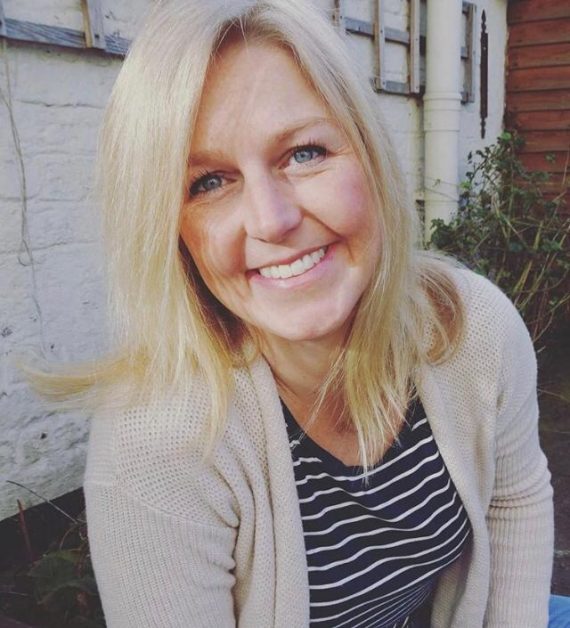 Marijn van de Geer of Extinction Rebellion, ON ACTIVISM
Marijn Van De Geer is a Dutch national living in London. She is co-founder of the consultancy Resolution:Possible that aims to help organisations maintain critical thinking to make more meaningful sustainable choices. During her studies at SOAS, London University, Marijn researched how media dictates behavior and how misinformation is easily perpetuated in news and social media. She has worked for several charities and spent four years working in international development, learning about the humanitarian industry.
As an active member of Extinction Rebellion, a non-violent grass roots organization, Marijn takes us though the experience of the 10-day Rebellion in London, that culminated in the UK parliament declaring a global climate emergency.
Marijn Van De Geer, Nordic By Nature Podcast Transcript.
My name's Marijn Van De Geer and I'm in London. I am the co-founder of 'Resolution:Possible' which is a research company. And I'm also an active member of Extinction. Within the political circle of Extinction Rebellion, I am one of the coordinators for the citizens assembly working group.
"This is an incredible moment. I'll try and describe it to you the best I can but…. People from Land's End, Truro, Stroud, Swansea, Reading,  I'm sure I'm leaving loads out. It's just. Kind of coming together. I am now being welcomed by XR London in Hyde Park…. All of XR is coming together. In Hyde Park, this afternoon, it's amazing….
"It's been incredible. I think it's exceeded our wildest expectations really. We didn't think we would be on the streets for nearly two weeks. The movement has been growing ever since it started back in October 2018.
And then we got quite a lot of media attention at the time, for blocking off five bridges. We did also have a lot of new people joining us. We were blocking roads and causing disruption, but also, I genuinely believe that a lot of people didn't quite get the severity of the climate and the ecological crisis.
We got more media coverage and it became better known what it was that we were about and what we wanted. People really started looking into it, accessing the science. The vast majority of people who sort of joined us after November, said to us "We have no idea how bad it was we had no idea that we were talking in terms of climate breakdown and ecological collapse within our own lifetimes."mIt's not sort of something in a hundred years, it's something that's going to be happening within the next decade. As soon as you realise that, people were like "Right OK, yes disruption seems extreme and you know civil disobedience. But actually, it is extreme what we're facing." It's… it's a justified method
So since November it's just grown so much, people have joined us and approached Extinction Rebellion and either said "Yes, we'll come and do actions" or you know they wanted to be more deeply involved and said we want to join working groups.
We give people non-violent direct-action training and VDA training, so they learn to de-escalate potentially aggressive situations –because we're so focussed on being a non-violent movement. It sort of gives people the skills. Because it's a tense situation when you're sitting there on the street and there's dozens of police officers, sort of around you, and telling you to go away.
Generally, the police in the UK, anyway in London, have been incredible. But it's still very intimidating and quite scary. And to then have this kind of training in the back of your mind saying you know "these are the things to say. and this is how you react."
There's a lot of chanting and singing and (laughter) so it all becomes quite surreal really. But having that training is just so important.
XR Trainer: "So um many, many, difficult situations will be eased by fun and music and singing and those kinds of things so we can do those kinds of things and that will often um ease a lot of tensions. But if that doesn't work, the first thing you can do, is you can put your hand up, like this, and fall silent. Look you see everybody is doing it, and as soon as you put your hand up, we all know this don't we?
Okay. There's another one you can do, if that doesn't work, which is… maybe you can do this guys um uh clap once if you can hear, me clap twice if you can hear me. Clap three times if we can't hear me. Okay so we're all familiar with that. So that's to establish silence. To establish silence when there's some violence going off will already create a different kind of a vibe.
Okay so that might be enough. If it isn't enough. The next thing you can do is sit down. OK, So you're sitting down and let's pretend I am the aggressor so facing you guys, sitting down, and that already creates a situation where my violence, if I was a violent person will be exposed by having all these people sitting down around me.
If that doesn't work the next stage after that is to start chanting and the chant that I'm recommending it goes "We're non-violent. How about you?" (laughter) Okay. So do you want to try that.
Someone in crowd: "Now don't you think that's a bit o the aggressive side?" (Laughter) Chanting: "We're non-violent. How about you? We're non violent. How about you? We're non violent. How about you?" Crowd: We're non violent. How about you?"
—————————————–

Everybody in the movement has to have the non-violent civil disobedience training, but then also if you decide to sign up as what we call an "arrestable" – so if you've put yourself forward to saying I'm willing to do disruption until I get to that point where I will get arrested.
Then you also have the arrestee training. So that's where you get told everything, what your rights are, what the procedure will be when you get taken into custody.
Behind the scenes of Extinction Rebellion it is truly remarkable. There's just all these incredible volunteers who are keeping track of where all the Arrestables are being taken which police stations. There's legal observers at every action so they have the sort of bright orange bibs on, and they take down the names of the people getting arrested.
They take down the names of the officers who are the arresting officers and then they sort of have a rota at all the police stations. And as you can imagine, in April you know we had over a thousand people arrested. So, this was a big project for people to ensure that there were always people waiting for the arrestables, to come out of the police stations.
It is quite intimidating being arrested. At the beginning you're always with your arresting officer. I was really lucky that I had a really nice officer. But then you are put in a cell by yourself for many hours.
—————————————–
You do kind of need that little bit of TLC afterwards, because it is very disorientating; you have no idea what time it is and it's all very confusing.
It was really something that was happening all over the world not just in London. All over the world, people were doing actions in the name of their own Extinction Rebellion groups. It was it was hugely inspiring knowing that you know while we were sitting on the streets in central London we knew that people were doing the exact same thing all over the world.
And it has to be like that obviously, because we're talking about climate change and an environmental breakdown, so, we can't just have one country committing and everybody else carrying on as usual. It has to be a global effort.
—————————————–
The ideas; you know so we have the pink boats on Oxford Circus and we had the garden bridge at Waterloo Bridge. You know these incredible creative ideas and also you know the logistics of the camps. So Marble Arch was kind of our main camp, but there was a reception area, and there was a Regenerative Culture tent, where there was yoga every morning, this incredible cooking crew on every site, and throughout the time when we were occupying the streets we had new recruits coming to us — at least three new rebel inductions per day for nearly 2 weeks.
When it all comes together it's just amazing. Even when police in the end took the pink boat away, someone like immediately created this massive sign saying "We are the boat" because obviously having something big symbolic, removed from site was sort of quite sad, you know, our boat!
—————————————–

We were all there together and it was just incredible. It was such a such an amazing coming together of people from all walks of life. The sense of community there was amazing. There were people from all over the UK, from all sorts of backgrounds.
We actually had taxi drivers actually joining us in the end you know because they were like: "Well I have children too. And something does need to change, and I can't just say you know I'm going to now individually do something. I need the support of the government to help us navigate through this crisis."
There were farmers from all over the country, inner city young people. It was a huge mix, especially amongst the youth. I think they were just so diverse. Then you have people well in their 80s who were camping out. I mean it was just incredibly humbling actually to see people who are you know my grandmother's age, who were sitting on the bridge at Waterloo, and they were like well "Well we will actually be the first ones to be arrested because we don't want these young people to have criminal records, and impeding on their potential future working life." They were like arrest us the old people, we're happy to take this on.
They kind of sat in front of all these young people and took on that duty of getting arrested first. It was incredible. And you know then when the first thing they ask you is why aren't you just privileged white middle class people?
What can you do? I think we all learned to shrug a lot at the media and the weird stuff they came out with.
We initially started buying a lot of food because we'd managed to raise quite a lot of money to be able to buy supplies in bulk to supply to or to the kitchens in the various sites. But we also started getting donations from actual food companies. There's a company called Riverford. They're based in Devon and they supplied us with loads of fresh fruit and veg and you know feeding the Rebellion. So there's a lot of amazing people stepped forward to help. Everyone was provided for.
It was a moment in history. At the moment obviously it's early days. I hope that it will prove to be a positive moment in history, certainly.
So, it was very exciting when the UK parliament declared a climate emergency a few days ago, but obviously now we are actually watching to see what that will actually entail.
We want the creation of a Citizens Assembly to navigate through what the climate emergency is actually going to entail on a practical level. What change that's going to bring to all of our lives here in the U.K.
It's one thing declaring an emergency, and obviously it's one of our demands, and it's hugely important that Parliament has taken this seriously and that they are talking about it and that an emergency has been declared, but it doesn't have any teeth yet, so's to speak. It doesn't mean anything yet. And that's what we need to focus on now.
With the Michael Gove meeting, who's the Environment Secretary, last week, he kind of talked us through all the things that the government had already done. You know what a waste of time. Why are you telling me this? We already know this. Stop telling us how amazing you think you are. I can't believe that in 2019.  This is how government functions.
—————————————–
Now! Now! Now!
No more waiting!
No hesitating!
We need to build a revolution,
And we need to start right now.
—————————————–

The only thing I am hopeful for is that if we get deliberative democracy to supplement the current system. I think it's the only way forward. This is the aim is that we will have a national citizens assembly on climate emergency. So that would be on a national level.
We need to have national policies with teeth that can that can address the big strong corporations and that government has the mandate and the strength to say "No" – no fracking no Heathrow expansion no this no that.
Those things have to come on a national level, or even an international level. There needs to be systematic, systemic change….so it's not just out of the goodness of the individual's hearts that this needs to happen. We also need to hold governments and corporations accountable as well.
Time is ticking.
END