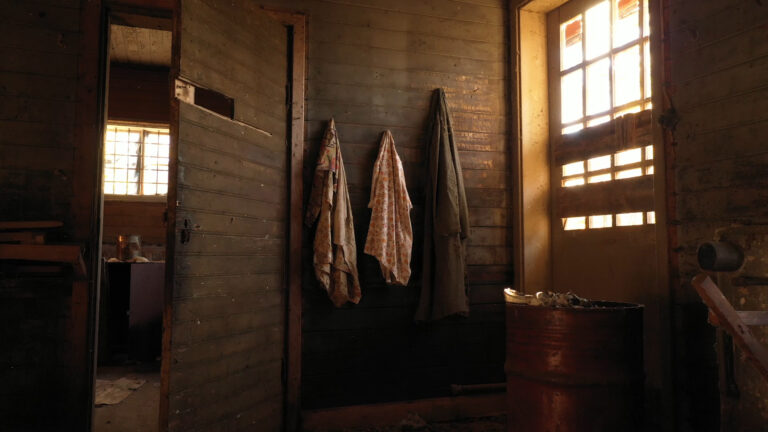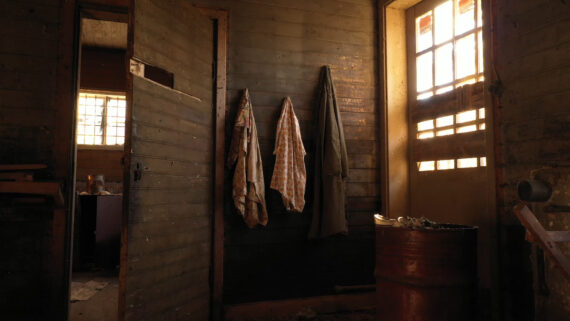 The building amplifies
THE BUILDING AMPLIFIES is a project by artist Pavel Matveyev with the voice of Tan Kim that was presented as a multimedia installation in the Glitter Ball showroom, with other examples of Pavel's work on Saturday, the 19th March, 2022.
Matveyev's pieces are often based on numerous visits to a site of interest over an extended period of time. Collecting photos, sound, and video over time enables him to think in greater depth about relationships to place. This kind of slow research also allows his understanding of a place to evolve, which often leads to further research.
For The building amplifies Matveyev kept a diary when he visited a complex of abandoned industrial buildings. His notes and visits span a year. These notes and documented images were then sent to Matveyev's friend to form the basis of a series of voice recordings that were recorded during a period of illness. A narrative appears; a person sending voice messages to someone dear during a pandemic – with the backdrop of looming environmental crisis.
Pavel Matveyev is a visual and sound artist living and working in Karlholmsbruk. He was the recipient of the Swedish Arts Grants Artist's Award 2020, and also received their Project Award in 2018. Recent exhibitions include The First water, Fundación Mutua Levante, Alcoy, Spain, and Interpretations of an Ordinary Landscape, Tierp, Sweden. His work in the public collections of Gävle Council, Tierp Council, and the Public Art Agency Sweden. Pavel graduated from Konstfack, Stockholm in 2012.