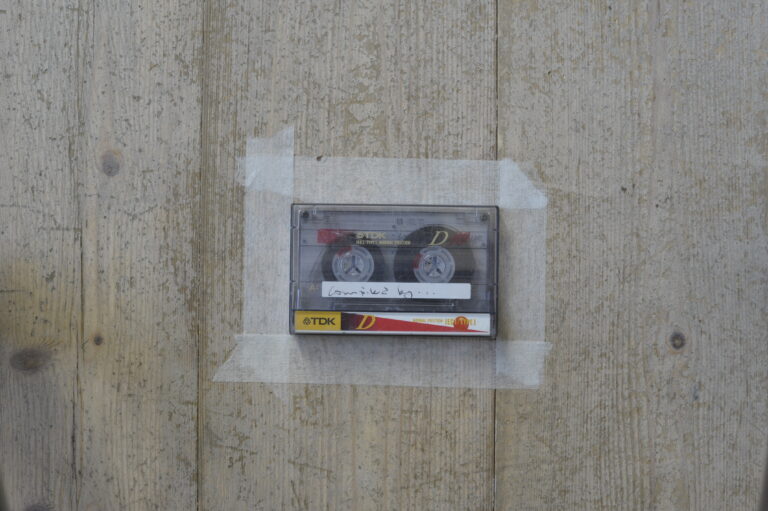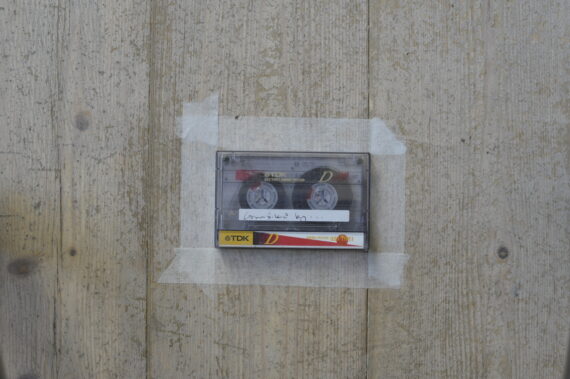 Cassette Letters
CASSETTE LETTERS – How we used to love each other, is a modern day visual mix tape and set of 13 films that are indirectly about separation, isolation and chronic illness.
13 invited 'surrogate' artists shoot video on their mobile phones on the artists behalf. The artist has had to isolate for the last 6 years due to an immune condition and symptoms that include environmental allergies and multiple chemical sensitivity (MCS).
The 13 invited contributors have a simple brief; to shoot short video clips on their mobiles, in landscape format, with a single word as inspiration. These clips are then sent to the artist to edit into short films. The films represent 13 universal emotional responses to music as identified by Berkeley university researchers.
Each surrogate video artist shoots roughly 20-30 short mobile video clips that are at least 20-30 seconds long. The mobile settings are for high resolution video at a 60 frame rate and shot in landscape format without zooming. The clips provide both visual and audio material for the final films.
The final videos are edited and juxtaposed to sounds and/or music from contrasting parts of the world. CASSETTE LETTERS encourages the surrogate artists to see the world they take for granted with a fresh perspective; with an awareness that there are so many people now who lack access to broader society and the surroundings we take for granted.
The result is one long film that is contemplates how  we humans living on this planet today.
So far:
LA, USA – Curiosity
Nairobi, Kenya – Joy
Aberdeen, Scotland – Defiance
Ellis, Ireland – Excitement
Alta, Norway – Beauty
Osaka, Japan, Sadness
India, Relaxation
Vancouver, Canada – Arousal
Stockholm/Osaka- Scariness
xxx – Anxiety
Stockholm, Sweden – Annoyance
カセットレター-私たちがお互いを愛していた方法は、現代のビジュアルミックステープと、分離、孤立、慢性疾患について間接的に取り上げられた13本のフィルムのセットです。
13人の招待された「代理」アーティストがアーティストに代わってビデオを撮影します。 13人の招待された寄稿者は簡単な概要を持っています。一言でインスピレーションを得て、携帯電話で横向きの形式でビデオクリップを撮影します。これらの感情は、バークレー大学の研究者によって特定された、音楽に対する13の普遍的な反応です。
各映画は、代理アーティストが精通している環境や画像を示しています。最終的なビデオは編集され、世界の対照的な地域からの音や音楽に並置されます。このプロジェクトは、芸術家たちが自分たちが当たり前だと思っている世界を新鮮な視点で見ることを奨励しています。
その結果、変化と変容についての瞑想である1本の長編映画ができあがります。今日、私たち人間はこの惑星にどのように住んでいますか?私たちの生き方を維持することは可能ですか?
CASSETTE LETTERS – Hur vi brukade älska varandra, är ett modernt visuellt mixband med 13 filmer som indirekt handlar om separation, isolering och kronisk sjukdom.
13 inbjudna "surrogat"-artister filmar video på artisternas vägnar. De 13 inbjudna bidragsgivarna har en enkel brief; att filma videoklipp på sina mobiler, i liggande format, med ett enda ord som inspiration. Dessa känslor är 13 universella svar på musik som identifierats av forskare från Berkeleys universitet.
Varje film visar omgivningar eller bilder som surrogatkonstnärerna är bekanta med. De sista videorna redigeras och ställs in mot ljud och/eller musik från kontrasterande delar av världen. Projektet uppmuntrar konstnärerna att se världen de tar för given med ett nytt perspektiv – med en medvetenhet om att det finns så många människor nu som saknar tillgång till ett bredare samhälle och den omgivning vi tar för givet,
Resultatet är en lång film som är en meditation över förändring och transformation. Hur lever vi människor på denna planet idag och är det möjligt att vi kan upprätthålla vårt sätt att leva?
Mapping audio emotion
In 2020, University of California Berkeley scientists researched the emotional responses of more than 2,500 people living in the United States and China to different genres of music.
What they found was that no matter what type of music, the subjective experience of music evokes at least 13 overarching feelings: Amusement, joy, arousal, beauty, relaxation, sadness, dreaminess, triumph, anxiety, scariness, annoyance, defiance, and triumph.
Sample of short film; video shot by Dan Baine in Osaka, nose flute by the Temier tribe of the Malaysian peninsula, recorded by Siti Kasim and arranged by Diego Losa.
email: preciousillness at gmail dot com