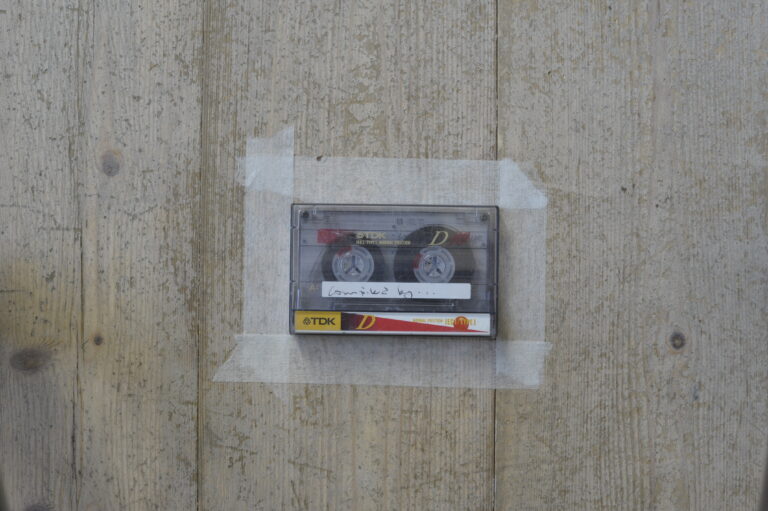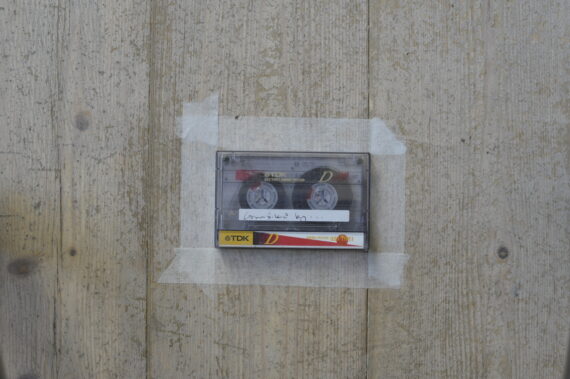 Cassette Letters – How we used to love each other
Cassette Letters – How we used to love each other is a collaborative project with composer Andrew Hunt – a video and sound-based experience viewed from a comfortable floor level place/ bed/ bean bag level with headphones.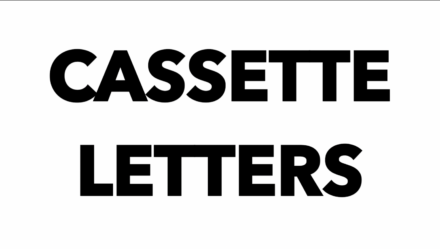 Cassette Letters imagines the story of an intense and short-lived relationship between two 20th century people as revealed by a future scientist-archaeologist.
Illness of any kind serves no purpose as a metaphor, but the universal emotions of a love and separation can be a metaphor for lives impacted by illness.
The archaeologist character functions as a narrator, bringing detachment and a fresh, new perspective to the present day. From fragments of found audio cassette tapes the archaeologist pieces together the story of two people; how they met, how they fell in love, and how – and why – they ended up retreating from one another. Was it mental or physical illness? Was it external influences or not?
The love story unfolds, set to the backdrop of impending societal collapse. As time passes, Nature becomes less of a background and more of an epic character in the story, reminiscent of ancient myths such as the myth of Gilgamesh.
The lovers are labelled X and Y by the scientist. Their cassette letters were homemade, often using two analogue audio tape recorders, vinyl records, and fragments of radio. Part imaginary love letter itself, part historical record, Cassette Letters mixes spoken word poetry with video footage, found images, interviews and more, assembled as imagined fragments of mix tapes retrieved from post-apocalyptic rubble.
"Sometimes they would just send recordings of the rain," the archaeologist notes. "From the content of the tapes, we understand that these tapes were created on obsolete technology preceding the Great Collapse of the mid 21st century."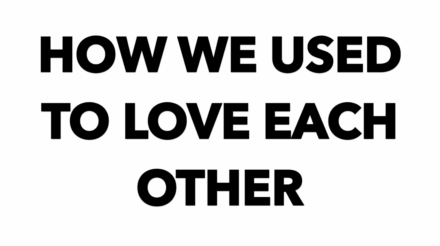 Mapping audio emotion
The sounds and images map 13 base emotions connected to the universal experience of music are paired with imagined stages of falling in and out of love, from butterflies, to building connections, assimilation of image and identity, honesty and sharing to the shock of breakdown, followed by disappointment, denial, anger, bargaining, depression, grieving and finally a slow yet triumphant waking up to acceptance.
In 2020, University of California Berkeley scientists researched the emotional responses of more than 2,500 people living in the United States and China to different genres of music.
What they found was that no matter what type of music, the subjective experience of music evokes at least 13 overarching feelings: Amusement, joy, eroticism/ arousal, beauty, relaxation, sadness, dreaminess, triumph, anxiety, scariness, annoyance, defiance, and feeling excitement again and even triumph,
If you would like to participate in this project by submitting audio recordings, photos or more, please email Tan with your location on info@imaginarylife.net! Looking forward to hearing from you!